It is vital to your company's future to have a records retention policy. If your company is audited or becomes involved in a legal dispute, then a strict retention policy will aid in the proceedings. You are also required by law to maintain important documents in New York City, such as employee and payroll records. Read on for a closer look at why your company should have a record retention policy .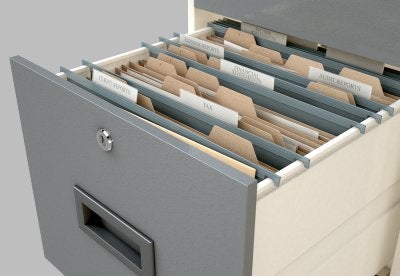 Tax Audits
Your company or store may have annual audits conducted within the company, so it is important to have a solid retention policy in place. However, you may also need your records for a tax audit by the Internal Revenue Service, or IRS. It is customary to retain tax records and employee information for at least three years. Speak with your commercial accountant to determine the information you must store and for how long. Keep a record of each file's end date, so you can remove it from the record storage and free up room for other important documents.
Legal Issues
If there is a possibility of future legal disputes, then you have a legal duty to preserve your company records. If you do not anticipate any future legal issues, then it is still wise to implement a records retention policy. Your company or organization should always appear organized and compliant. You will not be subject to legal scrutiny if your company follows a strict records retention policy that is compliant with all tax and governmental regulations.
Government Rules
There are certain rules put in place by the government that demand all companies retain certain records for a specified period. These records often concern your employee information, payroll records, job-related injuries, and demographic information. Keeping these records will keep you compliant in the event of an audit or legal dispute. These records may also be requested by your employees at a future date. You can keep these records organized and safe by implementing a professional document retention policy.