Laboratory Moving Services in NYC
The Moving Company You Can Trust
UMC Moving is your premier choice for laboratory moving services in the vibrant city of New York. We understand the intricacies and specialized requirements of relocating laboratories, where precision and safety are paramount. With our extensive experience and dedicated team, we ensure a seamless and secure transition for your valuable equipment, delicate instruments, and sensitive materials. From meticulous planning to expert handling and transportation, we prioritize the preservation and integrity of your laboratory assets. Trust UMC Moving to provide tailored solutions that meet your specific needs, allowing you to focus on groundbreaking research and scientific advancements. Contact us today to discuss your laboratory moving requirements and let us make your relocation smooth and successful.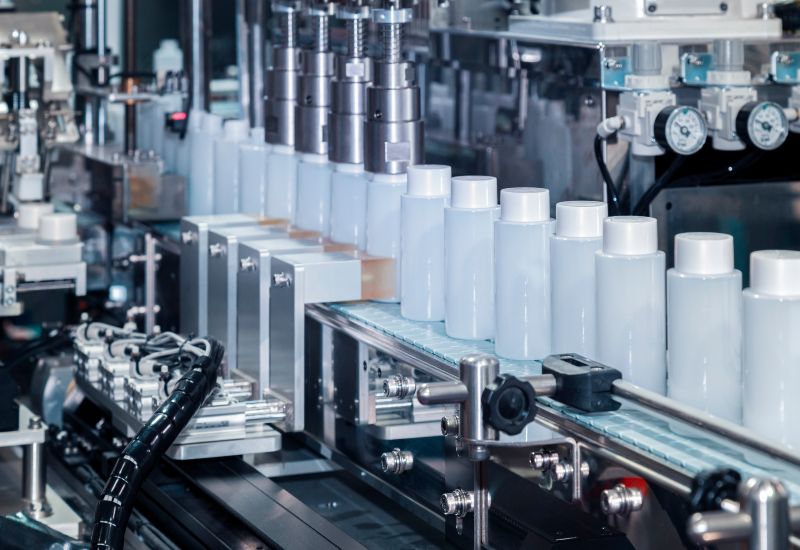 Our Comprehensive Laboratory Moving Services
UMC Moving offers comprehensive laboratory moving services tailored to meet the specific needs of scientific and research facilities. We understand the critical importance of handling laboratory equipment with utmost care and precision. Our skilled team is experienced in safely packing, transporting, and setting up various types of laboratory equipment, including sensitive analytical instruments, biological safety cabinets, fume hoods, and more. We employ specialized techniques and equipment to ensure the secure transport of delicate and valuable items. In addition to equipment relocation, we provide various supplementary services, including equipment calibration, decontamination, and laboratory setup and configuration.
Customized Moving Plans
At UMC Moving, we understand that each laboratory relocation presents unique challenges and requirements. That's why we offer customized moving plans tailored to meet each client's specific needs. We recognize the importance of working closely with laboratory managers and staff to develop comprehensive relocation strategies that minimize downtime and ensure the safe handling of sensitive materials. Our experienced team collaborates with you to assess your specific needs, taking into account the nature of your laboratory, the types of equipment and materials involved, and any special considerations or regulations. With this detailed understanding, we create a customized moving plan that addresses every aspect of your laboratory relocation, from packing and transportation to equipment setup and calibration. Our goal is to provide a seamless and efficient relocation experience that allows you to focus on your scientific pursuits while we handle the logistics.
Our Commitment to Compliance and Safety
Our experienced team of laboratory movers is deeply committed to compliance and safety regarding our relocations. We understand the importance of adhering to all relevant regulations and safety standards throughout the moving process. Our team is well-versed in biosafety and chemical safety protocols, ensuring that these guidelines are strictly followed during the relocation of laboratory materials. We take every precaution to handle hazardous substances and delicate equipment with the utmost care and expertise. We utilize specialized packaging materials and techniques specifically designed to transport hazardous or fragile substances to further enhance safety. These measures provide an added layer of protection to prevent any potential accidents or damage during the move.
Cutting-Edge Moving Technology and Equipment
At UMC Moving, we pride ourselves on utilizing cutting-edge technology and specialized equipment to deliver top-notch laboratory relocation services. Our commitment to excellence extends to the tools we employ during the moving process. We understand the importance of maintaining precise environmental conditions for sensitive laboratory equipment, so we utilize climate-controlled vehicles to ensure optimal temperature and humidity levels throughout the transportation. Our shock-absorbent packaging materials safeguard delicate instruments and fragile items against any potential impacts or vibrations during transit. To further enhance the efficiency and security of our services, we integrate GPS tracking systems, allowing real-time monitoring and precise tracking of your valuable equipment throughout the relocation process. Furthermore, we have established partnerships and collaborations with industry-leading suppliers of laboratory-specific moving equipment and materials, enabling us to access the latest innovations and ensure the highest quality and performance.
Why Choose UMC Moving
With UMC Moving, your laboratory relocation in the bustling city of New York is in capable hands. We understand the unique demands of moving laboratories, where precision and caution are essential. Our experienced team is dedicated to ensuring a smooth and efficient transition, handling your valuable equipment and delicate materials with the utmost care. From comprehensive planning to secure transportation, we prioritize the safety and integrity of your laboratory assets. Trust UMC Moving to deliver exceptional service tailored to your specific needs, allowing you to focus on groundbreaking scientific endeavors. Contact us today to discuss your laboratory moving requirements and experience a seamless relocation with a trusted partner.
Our Values
Experienced: Established in 1992 with over 1,000 office relocation projects in the NY metro area. Dedicated: average length of employment is 15 years.
Focused: Our only business is office relocation and storage.
Committed: A senior management person is assigned to every project as the manager of that project Responsive: State-of-the-art communication equipment allows for immediate response to every client request
People: Management, sales and operations management staff that interacts with the labor force on a daily basis. Labor force of 35 full time Local 814 Teamster Union Members.