View Our Comprehensive Moving Checklist
Our New York City Moving Company Is Ready To Help You
At UMC Moving, we offer a full range of moving services to commercial clients. Relocating to a new location is a daunting task, one we are more than ready to accomplish. We have a team of experienced moving professionals who understand how to efficiently and safely move belongings and furniture from one location to the next without damaging anything. Despite the challenges moving presents, there are things you can do to make the process easier. Read our moving checklist and contact our New York City moving company to get started.
General Packing Tips For Moving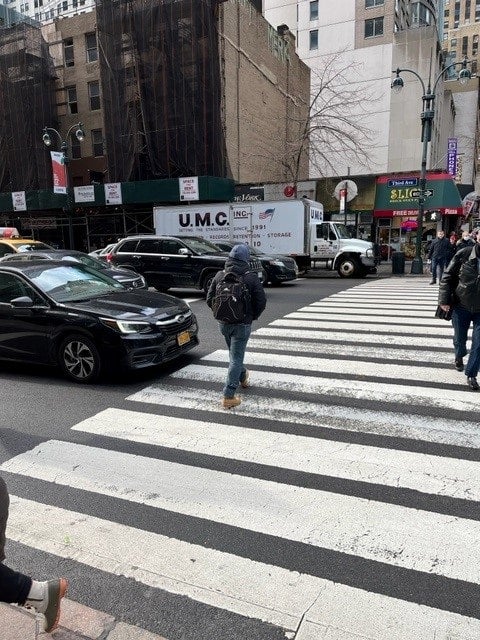 First, there are some general guidelines that every business can follow to ensure their move is successful. Try to put heavier items in smaller boxes and lighter objects in bigger boxes. The easier it is for the movers to carry, the quicker the process will be. We recommend purchasing new boxes for most of your items. If you are reusing any boxes, make sure you are putting non-breakable items in those boxes. Grocery store boxes are also okay for items that will not break. When it comes to packing materials, there's no such thing as too many. Packing peanuts, paper, and bubble wrap all help keep valuables safe during the move. Be on the safe side by investing in plenty of packing materials.
Packing Special Items Safely and Securely
If your commercial space has many breakable and valuable items, you will want to pack them correctly. Using the proper technique ensures they get from point A to B safely. Before the move, take inventory of what you have to move and pack the following items safely:
Fragile Items: Everything from china to cups and coffee mugs needs special care to stay intact. Wrap them individually with bubble wrap. If your office has glass tabletops or breakable plates, then place them on their edge and at the bottom of the box.
Mirrors, Glass Tops, and Pictures: If you value these items highly enough, we recommend crating them. However, you can place them in cartons for local moves and surround them with bubble wrap and packing peanuts.
Valuables: Always move documents and currency yourself. Keep them on your person throughout the move. There is a practical reason for this. Once we complete the move, you want your office to be ready to go immediately. Fishing through boxes to find crucial work documents is not ideal.
Moving Checklist: Before The Move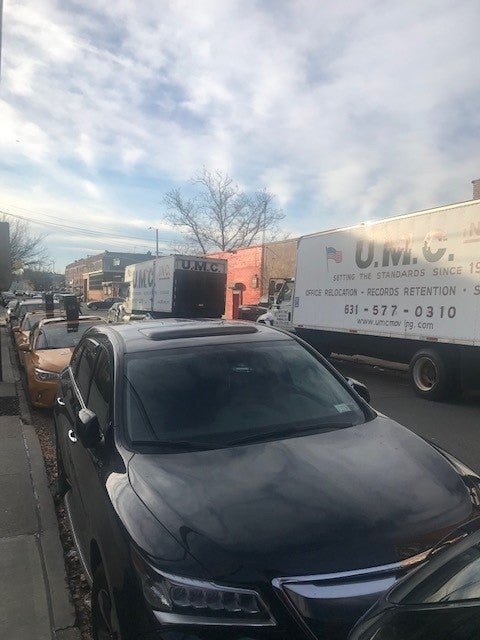 Hire UMC Moving about a month before the move. Taking this first step in advance will take an enormous burden off your shoulders and give us the advance notice we need to do our jobs. On your end, there are some things you can do in preparation for the move:
Plan Logistics: If your office is in a multi-use building, you will want to reserve loading docks and elevators for your move. The quicker we can get in and out of the office, the lower the move will cost.
Contact Your Insurance Company: Ensuring your company is properly insured during the move is a great idea because accidents can happen. To protect yourself, you can explore purchasing an add-on to your existing coverage.
Inform Your Clients: Letting your client base know you are moving is a crucial step. You want to hit the ground running, so sending out new letterhead, emails, and notifications before the move – and not after – is critical.
Take Inventory: Making a note of every desk, chair, and filing cabinet is important. You don't want chaos during a move. By taking a detailed inventory, you can ensure every piece of furniture made it to your new location.
Coordinate With Employees: Stay in touch with your team members to ensure that their packing and responsibilities are going well. Communication is crucial during large-scale business relocations.
What To Do During and After The Move
Before we begin moving your belongings, we will meet with you to go over any last-minute details and let you know how we plan on proceeding. We recommend that you do a final check with your employees to ensure they have properly tagged their content and left the building. After the move, you will want to take a post-move inventory check to ensure the two inventories match up. You can also make a checklist of issues that you must still resolve.
Why Choose UMC Moving For Your Move
We pride ourselves on giving our customers what they need to have a successful move. We have a long history of providing outstanding customer service to our clients. Our movers have extensive expertise in moving large and small items safely. Working with a professional moving company like ours will save you money, time, and effort. It will ensure your belongings make it to their destination safely. Most importantly, it allows you to move to a new location seamlessly and without skipping a beat. We can move you after business on a Friday in time to be ready to start again on Monday.
Contact Us Today for More Information
We hope you contact us today to schedule a move. Your business is too important to leave in the hands of unprofessional and inexperienced movers. Whether you are a small company with 20 employees or a large corporation, commercial moving is complicated. Allow us to handle the details and heavy lifting.
Our Values
Experienced: Established in 1992 with over 1,000 office relocation projects in the NY metro area. Dedicated: average length of employment is 15 years.
Focused: Our only business is office relocation and storage.
Committed: A senior management person is assigned to every project as the manager of that project Responsive: State-of-the-art communication equipment allows for immediate response to every client request
People: Management, sales and operations management staff that interacts with the labor force on a daily basis. Labor force of 35 full time Local 814 Teamster Union Members.