Office Furniture Movers in New York City
UMC Moving Offers Furniture Moving Services
UMC Moving offers a full range of moving services to commercial clients in New York City. We're ready to help you pack and move your corporate furniture. Our fleet of large moving vans ensures we have enough space for your furniture of all sizes. We know how to maneuver in tiny spaces with your large items, so you have peace of mind knowing nothing will get damaged during your move. We understand that moving locations is often challenging for offices, so we're here for all your moving needs. Big or small, we can handle it all. Contact UMC Moving for a free quote!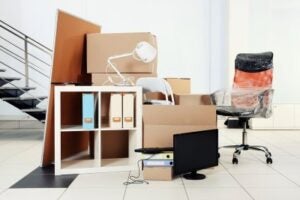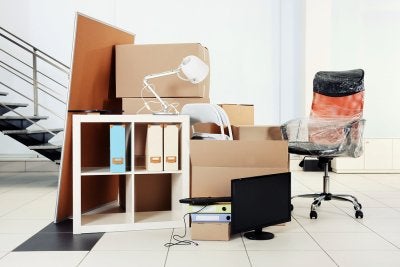 How to Move Office Furniture?
Office furniture is often complicated and large. One wrong move might damage it. It's important to leave the heavy lifting to the professionals. We know the tips and tricks to ensure your office furniture arrives without damage.
Moving Blankets –Most furniture is too large to be stuffed into a box. We use specially designed moving blankets to prevent damage with added cushioning and help prevent dents and scratches.
Dolly –We have over 2000 dollies to help us move your furniture. A dolly takes the physical stress away from heavy furniture, making it easy to roll it to our truck.
Safety – The most important thing about moving office locations is keeping everyone and everything safe in the process. We can move furniture up and down stairs quickly and efficiently, and you don't need to worry about anyone getting hurt in the process.
Our Furniture Moving Process
The goal of UMC Moving is simple. We want to make your moving experience as smooth as possible. Moving your furniture is part of this goal. We'll start with an in-office consultation, assessing your moving needs with a quote. Our professional team arrives ready to do the heaviest lifting of all your corporate furniture on the day of your move. We'll carefully disassemble office furniture, pack it in heavy-duty protective materials, and place it in special containers for safe moving. We have everything needed to move the largest pieces of furniture, including:
High-quality packing materials
Fully equipped moving vans
Tractor-trailer units
2000 dollies
15 ramps
UMC Moving's Furniture Storage
UMC Moving can store your large furniture items during your office relocation. Our full-service storage team will pick up your furniture and move it to our storage facility. You never have to worry about lifting your heavy furniture and placing it in storage with our services.
UMC Moving Is the Right Choice
UMC Moving is happy to do the heavy lifting and packing of your office furniture. We'll prepare your furniture for removal and entry then unload it at the new business location. Don't worry about lifting a finger. We'll arrange your office furniture at the new location as well. We're happy to help save you time and money during your office moving process. Our team of professionals ensures your furniture is in the best hands possible.
Contact UMC Moving for Your Office Furniture Relocation
Since 1992, we've successfully moved over 1000 offices to their new locations. Whether you need one piece of furniture moved or an entire building of furniture, UMC Moving will meet your needs. Our knowledgeable and experienced team ensures your furniture arrives safely. Contact us today for a free estimate.
Our Values
Experienced: Established in 1992 with over 1,000 office relocation projects in the NY metro area. Dedicated: average length of employment is 15 years.
Focused: Our only business is office relocation and storage.
Committed: A senior management person is assigned to every project as the manager of that project Responsive: State-of-the-art communication equipment allows for immediate response to every client request
People: Management, sales and operations management staff that interacts with the labor force on a daily basis. Labor force of 35 full time Local 814 Teamster Union Members.