Furniture Liquidation Services in NYC
Expert Office Furniture Liquidators
Looking to liquidate your furniture in the vibrant city of New York? UMC Moving is your trusted partner for efficient and reliable furniture liquidation services. Whether you're downsizing, relocating, or simply looking to refresh your office space, we understand the importance of a seamless and hassle-free liquidation process. With our expertise and extensive network, we can help you maximize the value of your furniture assets while ensuring a smooth transition. From assessment and inventory management to secure removal and eco-friendly disposal, our dedicated team handles every step with precision and care. Experience stress-free furniture liquidation with UMC Moving. Contact us today to schedule a consultation and discover how our services can benefit your business.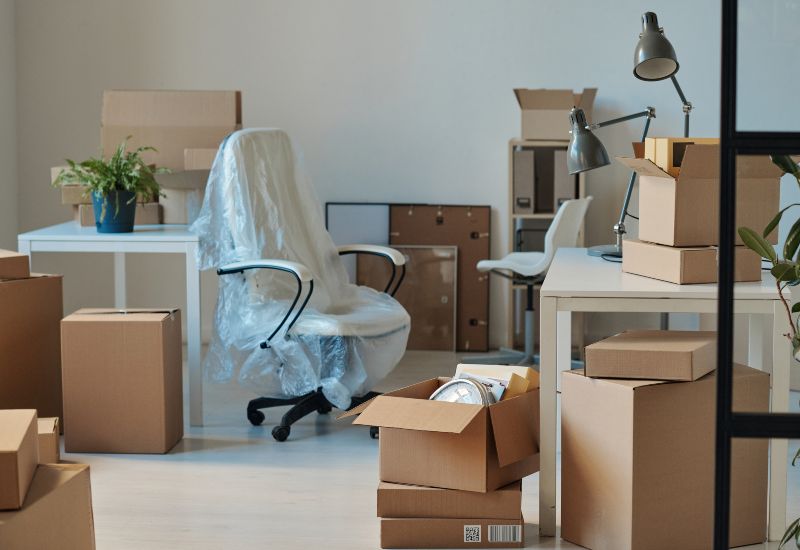 Our Furniture Liquidation Services
UMC Moving offers comprehensive furniture liquidation services that cater to diverse needs. We specialize in assessing, valuing, and selling various types of furniture, including office furniture, hotel furniture, and residential furniture. Our team of experts is skilled in determining the fair market value of your furniture assets and implementing effective strategies to maximize returns. We handle the entire process, from organizing the inventory to coordinating the sale, ensuring our clients a seamless and efficient experience. In addition to furniture liquidation, we provide additional services such as furniture removal, transportation, and donation coordination, allowing you to manage your furniture assets effortlessly. With UMC Moving, you can trust that our furniture liquidation services will provide a hassle-free solution for monetizing or responsibly disposing of your furniture inventory.
Efficient Furniture Liquidation Process
UMC Moving takes pride in our efficient and streamlined furniture liquidation process, designed to deliver optimal results for our clients. From start to finish, we handle every step with meticulous care. Our experienced team begins by cataloging your furniture inventory, ensuring accurate descriptions and photographs for effective marketing. We leverage various channels, including digital platforms and online auctions, to reach a wide network of potential buyers and generate maximum exposure for your furniture assets. Our skilled negotiators work diligently to secure competitive offers and favorable terms on your behalf. Additionally, we coordinate all logistics, including furniture removal, transportation, and delivery to buyers, ensuring a smooth and hassle-free experience. With UMC Moving, you can trust that our efficient liquidation process will provide you with a seamless and successful outcome, allowing you to maximize the value of your furniture assets.
Sustainable Practices
UMC Moving is dedicated to sustainable practices in furniture liquidation, reflecting our commitment to environmental responsibility. We prioritize reducing waste by implementing eco-friendly strategies throughout the process. When appropriate, we actively seek opportunities to recycle furniture materials, minimizing the impact on landfills. Additionally, we collaborate with charitable organizations to donate usable furniture, giving it a second life and benefiting those in need. By choosing furniture liquidation over disposal, we significantly reduce the environmental footprint of furniture removal. This sustainable approach benefits the planet and aligns with our clients' values, allowing them to make a positive impact while efficiently managing their furniture assets. Trust UMC Moving to deliver sustainable furniture liquidation services that prioritize both environmental conservation and community support.
Why Choose UMC Moving
UMC Moving is your trusted partner in furniture liquidation services in the bustling city of New York. We understand the unique challenges of liquidating furniture due to downsizing, relocation, or a desire to update your office space. Our dedicated team is here to make the process seamless and stress-free. From assessment and inventory management to secure removal and responsible disposal, we handle every aspect with utmost care and professionalism. With UMC Moving, you can maximize the value of your furniture assets while minimizing the hassle. Contact us today and let us assist you in achieving a successful furniture liquidation in NYC. Take the first step towards a fresh start with UMC Moving.
Our Values
Experienced: Established in 1992 with over 1,000 office relocation projects in the NY metro area. Dedicated: average length of employment is 15 years.
Focused: Our only business is office relocation and storage.
Committed: A senior management person is assigned to every project as the manager of that project Responsive: State-of-the-art communication equipment allows for immediate response to every client request
People: Management, sales and operations management staff that interacts with the labor force on a daily basis. Labor force of 35 full time Local 814 Teamster Union Members.