Record Retention in New York City
Record Retention, Storage, and Archive Destruction in New York City
Keeping accurate and accessible records is an important part of any successful business operation. However, you may be limited by the amount of space your property has to offer, making off-site record retention a valuable consideration. In addition to our corporate relocation and office furniture installation services in Manhattan and New York City, UMC Moving is pleased to offer professional record retention, storage, and archive destruction to meet your specific needs.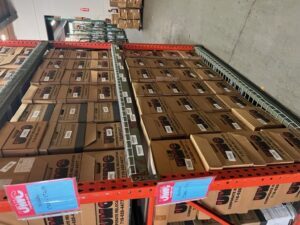 Benefits of Storing Records Off-Site
Record retention is a necessary component of all business operations. You may choose to retain records for convenience, taxation, and historical or legal purposes. There are a variety of benefits you can enjoy when you choose record retention with an off-site professional service:
Space: When you store records and library media off-site, you instantly gain access to all the available space in your property. You will no longer need to worry about working around the growing number of records you must store as your business continues to operate through the years.
Security: Off-site records retention offers a level of security that can be difficult to achieve on-site. When you store your records with a professional file retention service, you will enjoy the peace of mind that comes with knowing your records are stored securely in a facility designed to protect your documents from theft, fire, flood, and other potential issues.
Longevity: Records stored in an off-site facility are kept in optimal conditions to protect their longevity. Your records and other media will be kept in a cool, dry environment to ensure they will not deteriorate over time.
Convenience: Although your records will be stored off-site, they will be organized and easily accessible at any time. Through the use of professional tracking software, you will know which records have been accessed, when, and by whom. You will be able to find the documents you need quickly and easily, making professional record retention a convenient solution.
Records Businesses Must Retain
Businesses are often subject to more stringent record retention requirements than individuals. Knowing which records are necessary to retain can help you minimize excess paperwork while preventing the destruction of necessary documents. Records that must be retained by businesses include: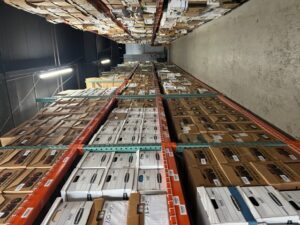 Annual financial statements
Purchase and sale receipts
Corporate documents including your business' incorporation documents, constitution and bylaws, charters, and meeting minutes
Any licenses, patents, copyrights, or trademarks held by your company or employees
Property mortgages or leases
Tax information such as returns and audits
If you are considering off-site records retention in Manhattan and Brooklyn, contact UMC Moving, Inc. at 631-577-0310 to discuss the climate-controlled record and file retention using our state-of-the-art software system.