Commercial Storage With U.M.C Moving
Commercial Storage in New York City
Commercial storage space is an asset as a New Yorker. With the high cost of rent in our booming city, it's hard to find commercial business spaces that accommodate all your excess inventory, products, or supplies. A commercial storage unit can solve the issue of space without breaking the bank, making it an excellent option for small and large businesses alike.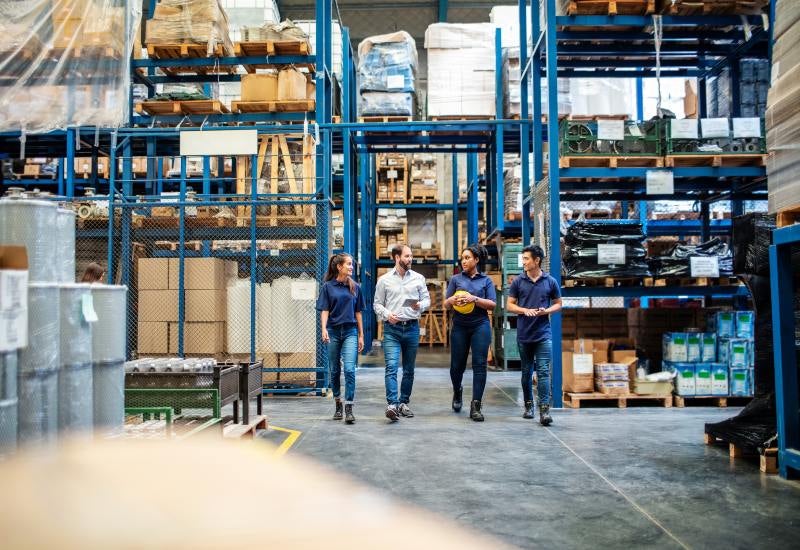 Features of Commercial Storage
A high-quality commercial storage space provides options in unit sizes. Some businesses require more space than others. Rental terms also vary, as some companies need long-term storage options, and others are looking for temporary solutions. These climate-controlled storage spaces are secured and supervised, ensuring your valuables remain safe and untouched.
Benefits of Using Commercial Storage for Your Business
Having reliable commercial storage space is vital in keeping your business organized and decluttered.  Knowing all your business' excess belongings are safe and secure in one place will bring you peace of mind. A storage unit is a beneficial option, whether it's temporary storage for office equipment during a move or a place to store your business' products.
Is Commercial Storage Expensive?
Commercial storage options can be very affordable. Rather than drain your company's capital by paying for high-priced rent on a larger space to accommodate the items you need to store, you can opt for the cost-effective option of renting a commercial storage space.
What Kind of Business Can Utilize Commercial Storage Units?
Most businesses can benefit from a commercial storage unit, whether you're an interior designer with endless décor and no room to store it all, or an e-commerce company that needs a space to hold inventory. Commercial storage units work for you; whatever your business needs to store, there is a commercial storage solution.
What Should Not Be Stored in a Commercial Storage Space?
It is not recommended to store any toxic materials, flammables, perishables, living plants, animals, or any wet items in a commercial storage space. These items pose a threat to the establishment, as they can be dangerous or lead to an unpleasant smell.
When Can I Access My Storage Space?
Most commercial service spaces allow convenient daily access, and in some cases, even 24-hour access, as they always have security on-site.
Can Commercial Movers Move My Items? 
Absolutely! Suppose your business is relocating and you have items that you don't want to lug with you just to have to move them to your commercial storage unit soon after. In that case, you can have your movers take the excess inventory or items straight to your commercial storage unit, ensuring a pleasant, organized move.
What Size Commercial Storage Unit Will I Need?
The size of the unit your business requires will depend on the number of items you have to store. The weight, dimensions and quantities of your items will determine the business storage unit you will need.
Can I Store Important Paperwork and Records?
You can store anything you want in your secure commercial storage unit so long as it doesn't provide any risks to the establishment. However, if the only thing you will be storing is paperwork, a secure record retention storage service may be a better option to suit your needs.
Choose U.M.C Moving for Your Commercial Storage Needs
U.M.C Moving uses our 20 years of knowledge and expertise to create individualized commercial storage and moving solutions for your business. Our team consists of reliable, trustworthy experts who take pride in ensuring your items are always safe and secure. Our services are executed with your business' well-being in mind.
Get in Touch to Discuss Your Commercial Storage Options
If your business is moving and you are looking for information regarding storing your excess products, inventory, paperwork or secure records, U.M.C Moving wants to help you get organized and informed by answering all your questions or concerns. Contact us today to discuss your options and plan your move with experts who care!
Our Values
Experienced: Established in 1992 with over 1,000 office relocation projects in the NY metro area. Dedicated: average length of employment is 15 years.
Focused: Our only business is office relocation and storage.
Committed: A senior management person is assigned to every project as the manager of that project Responsive: State-of-the-art communication equipment allows for immediate response to every client request
People: Management, sales and operations management staff that interacts with the labor force on a daily basis. Labor force of 35 full time Local 814 Teamster Union Members.