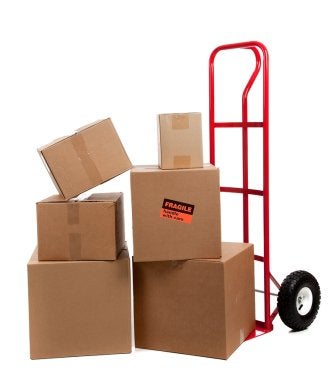 When it comes to office moving in New York City, no one does it better than U.M.C. Moving Company. With more than twenty years in the industry, we know what it takes to successfully relocate a corporate business without interrupting the flow of your company.
Our staff has extensive experience and knowledge that they can use to help you experience the smoothest move possible. With 65 full-time employees, we have the manpower to give you the corporate moving services you deserve. We sit down with each client to figure out their needs and determine the best way to move them without hassle.
If you are looking to relocate to a new location in the city, U.M.C. Moving Company is here for you. We give you easy access to moving and record retention services that keep your office functional during this transitional period. Whether you are moving across the street or across the city, we are always here to help you do it with as little hassle as possible.

A corporate relocation can make it difficult to maintain productivity in your office. If you and your staff are getting ready to move to a new location, use the following tips to ensure that you can keep the business running smoothly: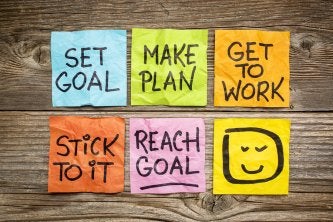 Start Planning Early
From organizing corporate relocation services to finding the right date for the move, there is a lot of planning that goes into a successful office move. The best way to maintain productivity during this transitional period is to start organizing all of the logistics early. If you give yourself and your staff enough time to prepare for the move, you do not have to rush to complete all of the necessary tasks. This also ensures that everyone has enough time to do their work and keep up with their usual productivity levels.
Hire Professional Movers
A commercial moving company provides the services you need to keep your office on track during the move. When you can hire movers to transport the contents of your office to the new location, you and your staff are free to continue with your normal workloads. Do not try to handle the relocation on your own when you can leave the heavy lifting to the professionals.
Try to Find the Most Convenient Time to Move
Moving in the middle of the workweek does not help you and your staff remain productive. If you want to minimize the effect that the relocation has on your productivity levels, you should find the most convenient time to move. Ask the corporate moving company if they can move you on the weekend or after normal office hours. Look at your corporate calendar to try to find a date that works the best for your office.
With the help of an office relocation company, you can move your business with as little stress and inconvenience as possible. They can also liquidate old office furniture and archive destruction to ensure that your move goes smoothly and does not interrupt the flow of your office.

U.M.C. Moving Company handles corporate relocations in New York City. From small to large companies, we have the tools and the experience necessary to ensure that your office move goes as smoothly as possible.
We can relocate the contents of your office, provide storage and record retention services, and even liquidate old office furniture when you no longer need it. Check out this video to see how we can transport an office of 300 people to a new location.
Whether you are moving across the city or across the building, U.M.C. Moving Company is here to help you do it right. We can relocate your business while keeping all of your belongings organized.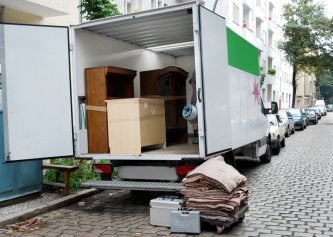 Before you can take advantage of corporate relocation services , you have to find the perfect new location for your business. If your current office space no longer caters to your business, use the following tips to scout out the best place for your new office:
Decide What You Need in an Office
Whether you are trying to increase your brand image or you want an office that can accommodate future expansion, you have to first decide what you need from your office before you can find it. Make a list of everything you need from an office location so you can recognize it when you see it.
Think About Your Budget
Before you can decide to rent or buy a property, you have to make sure your finances can cover the costs of the new location. Think about the monthly costs of running your business and how that factors in to operating from a new location. You should factor in taxes and utilities so you have a realistic idea of the kinds of funds you need to keep your business running in the new office.
Find the Right Area
The area in which you run your business can affect the success of your company. Try to find a neighborhood that caters to businesses like yours. Spend some time exploring a potential neighborhood to see if it caters to all of your needs. Look into the laws and regulations in a particular area to see if there would be any restrictions that could prevent you from running your business the right way.
Once you know where you want to move, you can work on hiring a commercial moving company that can assist with your corporate relocation. As soon as you know when and where you will move, you should reserve the office moving services to ensure that you have the help of the moving company when you need it.

If you've had a positive experience with our office, take a few minutes to post a review us on our Google+ page . Even if you're not the first review, we'd love to hear from you.


Whether you are running a small startup business or are at the helm of an established company, there may come a time when you need to relocate your office. Office relocation can be a good idea for a variety of reasons, such as increasing visibility and foot traffic, or to accommodate a growing number of employees. Regardless of your reasons for corporate relocation , you'll need to start planning well in advance to make sure the move goes smoothly with as little downtime as possible. Take a look at this infographic from a commercial moving company in Brooklyn to find out how to plan the route to get to your new office. From picking a new location to getting your employees ready for the move, a little planning will make your office move much easier. Please share with your friends and colleagues.

Archives
2018
2017
2016
2015
2014