If you've outgrown your office space, then moving can dramatically improve the way you do business. When a corporate move is on the horizon, you can rely on UMC Moving in NYC . Our skilled team of moving professionals has been managing corporate relocations for more than 20 years, and we remain committed to helping businesses of all sizes execute flawless, stress-free moves.
When you choose UMC, you'll work with a senior management team member, who will walk you through every step of the moving process. We will survey your office and inventory and create a moving timeline for your consideration. Once we begin working on your move, we'll make suggestions along the way to cut your costs and limit downtime for your business. Our extensive moving resources mean that we have the equipment that is necessary to relocate your office efficiently and safely. Thanks to our state-of-the-art communication, we can respond to all of your queries immediately, so you can continue to focus on what you do best—running your business.
During your corporate relocation in NYC , having a project team that is focused on ensuring that your move goes smoothly is extremely important. Your project team can work directly with your moving company to minimize your company's downtime and prevent avoidable delays.
Watch this video for some advice on selecting your corporate relocation project team. Your team members should have a proven track record of overseeing large projects with impeccable attention to detail and accountability. Once your team is in place, determine how often you will meet with them to discuss things like your moving calendar, packing, and transferring things like phone lines, internet connections, and utilities.
As businesses grow and change, they often find themselves sitting in offices that no longer work for them. An office that is a bad fit can compromise productivity and hamper employee satisfaction, but the idea of a corporate move can be overwhelming. Fortunately, there are steps you can take to ensure that your corporate move in NYC goes smoothly and doesn't disrupt your business. These tips will help you pull off your corporate move without causing chaos at your business.
Work with a Corporate Relocation Company
Rather than adding the task of planning your move to your plate, turn the job over to an experienced team of corporate relocation movers. By working with a company that specializes in corporate relocation, you'll get the benefit of their experience as well as a dedicated team of people working to facilitate a smooth moving experience for your business. With your movers focusing on the relocation, you can focus on continuing to run your business.
Organize a Team in Your Office
For efficient communication and planning, organize a project management team in your office to take the lead on moving-related tasks. This team can work closely with your corporate movers on creating a timeline for your relocation and executing the things that need to be done to prepare. If you have a large office, it can helpful to have someone from each department of your business on the relocation team, so that they can then take responsibility for ensuring that move-related work is completed within their own departments.
Plan for Customer Support on Moving Day
Determine how you will meet the needs of your customers on your moving day. This may involve leaving internet and phone service active at both locations for a period of time or allowing employees to work from home. It may also be helpful to let regular customers know when you will be moving so you can try to meet their needs before moving day. Keep in mind that employees should stay home on moving day, aside from a small number of managers. Asking employees to help while moving opens you up to insurance issues, and they can make it more difficult for the movers to do their job.

Corporate relocation can be a stressful experience for any business. When you are counting down to the day that your movers arrive, you may find that your to do list is a mile long. Fortunately, your movers in New York City will be there to guide you throughout every step of the relocation process. By hiring a team of professional movers and packers, you can rest assured that you have made all of the proper arrangements, prior to your moving day. To help you avoid penalties or problems during your relocation, here is a look at what not to do during your office move.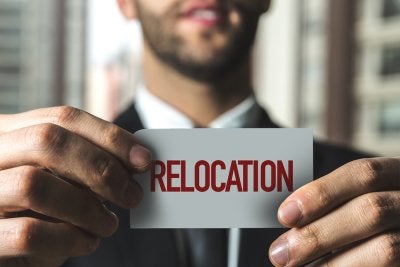 Forget to Label Your Files and Boxes
Whether you have a small company, or you are a member of a large organization, chances are that your office will have dozens of boxes to move. As you are packing up your office, don't forget to clearly label all of your boxes and files. An organized labeling system will help you to easily find your essential items and papers once you are ready to unpack.
Neglect to Inform Your Customers
Your customers will need to receive advance notification of your office move. If you forget to tell your customers in advance of your move, you may find that you have dissatisfied clients who are wondering what has happened to your old office space. At least one month before your big move, take the time to send out an email that notifies your clients of your upcoming relocation.
Decide to Leave Furniture Behind
Many office spaces are leased from property management companies. While moving your office furniture may seem like a hassle, you should never simply abandon your unwanted items in your old space. Leaving furniture behind can result in steep fines during your final walkthrough. Instead, you can ask your movers to assist you with furniture liquidation. Your liquidation will also provide you with funds that can go towards purchasing furnishings for your new office space.

Having a retention policy can help to protect your business from legal troubles. This video discusses the legal reasons for the retention process. In the event that your business is involved with a lawsuit, your important documents can protect you during the litigation process. If your lawyers are unable to produce the necessary documents, you may be in danger of losing your suit. A company that offers business record retention in New York City can help you to keep your papers safe.
If you are in need of secure record storage, contact a company that offers moving and storage services in your area. By outsourcing your record retention to a team of experienced professionals, you will have the peace of mind that comes from knowing that your documents are being kept safe at all times.

With the number of documents that many companies generate every day, it's important to have a retention policy for their management. This is even more important for companies that operate in a heavily regulated industry, such as health care. If you need to develop a record retention policy in New York City , then watch this video for tips on how to go about this process
There are six key steps that businesses should take when developing a record retention policy, beginning with the identification of types of records and media, determination of business needs for records retention periods, and consideration of the creation, distribution, storage, and retrieval of documents. The final steps are to factor in the destruction of documents, document and implement any established policies, and conduct ongoing management of the system.

When it comes to planning a corporate relocation, finding the right team for the job can mean the difference between a timely, stress-free move, and one that is riddled with delays and problems. If you're looking for commercial moving services in New York City , then keep reading to learn what qualities to look for in your movers.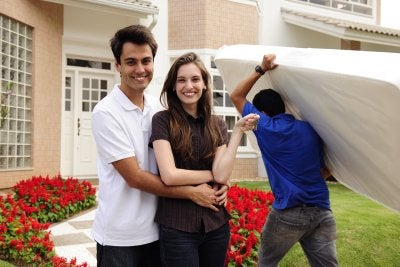 Experience
For any relocation, working with a moving company that is well-established and has a reputation for quality service is important. However, for a corporate move, it's ideal to partner with a company that has a history of providing commercial moving services. Corporate movers will be more familiar with the steps required for moving an office or business and be able to help you navigate the logistics of the process. Furthermore, these professionals can work with you to develop a strategy that will minimize the downtime your company experiences.
References
There are plenty of moving companies that claim to offer commercial moving services but primarily conduct residential moves. To help you differentiate the experts from the pretenders, ask the moving company for several references of the recent moves that they have completed for businesses like yours.
Insurance
A high-quality commercial moving company will be properly insured and willing to deliver the related documents upon request. If the company hesitates to provide you with a Certificate of Insurance, then they may have a history of accidents or minimal experience with commercial moves.
Planning
When hiring a commercial mover, you want to work with a company who will provide you with not only an estimate of the move's cost but a game plan, as well. An excellent mover will work with you to develop a moving schedule that suits your timeline and promotes a successful, streamlined relocation. The moving plan should incorporate factors like the number of trucks needed, what equipment will be required, the moving team's size, and the projected length of the process.

Throughout the course of every fiscal year, your company will create many different types of important documents that are critical to your business operations. Rather than simply filing your critical papers away for later use, you may want to consider setting up business record retention in New York City . A company that offers record retention services in NYC will have the facilities and knowledge needed to make sure that your paperwork is being stored safely and securely.
One of the biggest advantages of record retention is that this type of service will protect your paper documents against water damage, fire damage, and other unexpected disasters. When you place your documents into storage, they will be housed in a secure facility that has been designed specifically to protect your paper documents from getting harmed. Along with protecting your paper documents from physical damage, a record retention service will also make sure that their secure information is kept safe.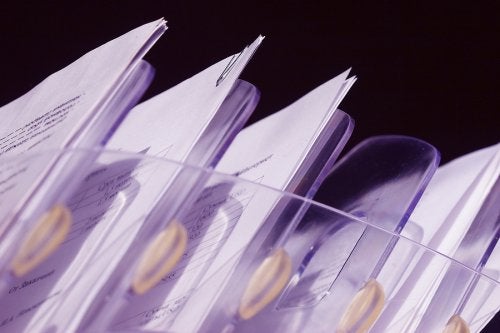 As your company grows, you may find that your corporate offices are no longer in the right location for the needs of your business. To make sure that your physical location is suited to your company's needs, you may want to consider a corporate relocation. Your corporate relocation specialist in New York City will be able to assist you with every step of your upcoming relocation project. If you are wondering where to place your new office, here are three factors to consider when you are picking a new location for your business.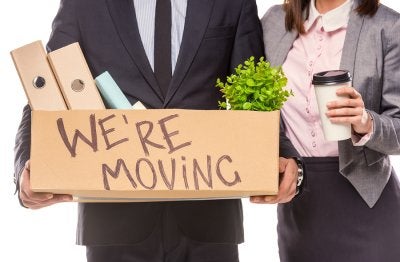 Company Culture
When you are selecting a new location for your business, you may want to start the process by considering the culture and personality of your company. If you are running a high profile company that has a very formal culture, you should find a business location that suits this working style. A more casual office environment may fit in best in a laid back location, such as a shopping district with plenty of foot traffic.
Customer Demographics
As you are looking for a site to place your new offices, it is also important to consider the demographics of your typical client base. In the event that you move your offices to a location that is inconvenient or unappealing to most of your customers, you may eventually end up losing business. The right location will be centrally located and easy for your target demographic to find.
Surrounding Goods and Services
To ensure that your employees and your customers are pleased with your relocation, it is also a good idea to consider the goods and services that will surround your new offices. Your employees may appreciate being able to head to local restaurants during their lunch breaks, so it is a great idea to place your new office in a prime retail area that is filled with shops and restaurants. Being located near to other companies that offer similar types of services may provide some friendly competition that will help your business.

Corporate relocation can be an important strategy for increasing your customer base and improving the productivity of your business. Before you accomplish a corporate relocation in NYC , however, you will need to make sure that your customers are properly informed about your big move. A company that offers relocation services in New York City will be able to help you fine tune the details of your corporate move. To ensure that your customers do not get lost along the way, here are some tips that will help them find your new location.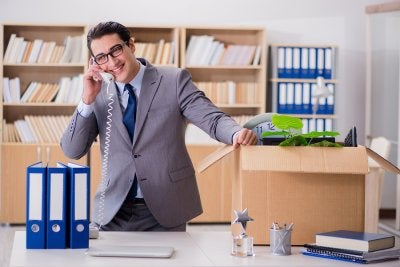 Post Physical Signs
In the weeks or months leading up to your company's move, it is a smart strategy to post physical signs at your current location that provide your customers with details about your new location. These signs should clearly state the date of your move, as well as your new address. When a customer comes in for their regular services, they will take note of the signs and remember that you will be moving in the near future.
Update Your Business Address
After a relocation, your customers may get confused if your business cards, website, and other corporate materials still state your old address. To avoid confusion, you should update your business address as soon as it is appropriate. If a new customer finds your company online, having an updated address will help them navigate to your new location. On your website, you should make sure to clearly state that your address has recently changed.
Send Out An Email
If you have an email list that you use to contact your customers with promotions and special sales, you may want to use this resource to inform them about your new location. A mass email will allow you to touch base with current and past customers. If you will be offering any special promotions to celebrate your relocation, you can use this email to inform your customers about the deals that they will get when they visit your new offices.
Archives
2018
2017
2016
2015
2014