When it comes to planning a corporate relocation, finding the right team for the job can mean the difference between a timely, stress-free move, and one that is riddled with delays and problems. If you're looking for commercial moving services in New York City , then keep reading to learn what qualities to look for in your movers.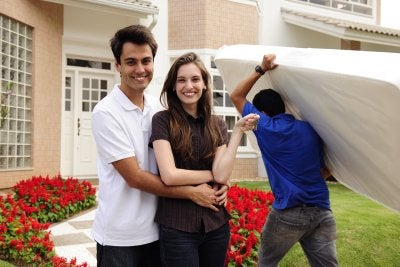 Experience
For any relocation, working with a moving company that is well-established and has a reputation for quality service is important. However, for a corporate move, it's ideal to partner with a company that has a history of providing commercial moving services. Corporate movers will be more familiar with the steps required for moving an office or business and be able to help you navigate the logistics of the process. Furthermore, these professionals can work with you to develop a strategy that will minimize the downtime your company experiences.
References
There are plenty of moving companies that claim to offer commercial moving services but primarily conduct residential moves. To help you differentiate the experts from the pretenders, ask the moving company for several references of the recent moves that they have completed for businesses like yours.
Insurance
A high-quality commercial moving company will be properly insured and willing to deliver the related documents upon request. If the company hesitates to provide you with a Certificate of Insurance, then they may have a history of accidents or minimal experience with commercial moves.
Planning
When hiring a commercial mover, you want to work with a company who will provide you with not only an estimate of the move's cost but a game plan, as well. An excellent mover will work with you to develop a moving schedule that suits your timeline and promotes a successful, streamlined relocation. The moving plan should incorporate factors like the number of trucks needed, what equipment will be required, the moving team's size, and the projected length of the process.