If you have been considering relocation for your business, now may be the time to make your big transition. When you hire a company that specializes in corporate relocation in New York City , you will be able to easily and effectively transplant your business into its new space. By hiring moving services for your relocation, you will be able to focus on keeping your company profitable before, during, and after your move. Let's take a look at some signs that you are ready for that big relocation.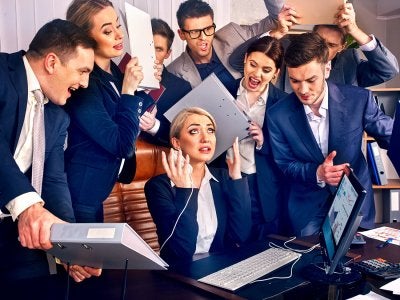 You are struggling to find qualified employees.
Hiring and training a qualified workforce is an essential part of running a business. When you find that it is very difficult to source qualified candidates for your open positions, your problem may lie in your location. Moving to a new city or neighborhood will open up opportunities to draw in new members to your team. After your relocation, you may find that you have no trouble finding and hiring the right workers.
You are having trouble managing your operating costs.
Location can lead to higher operating costs, such as high rent or steep shipping fees. To cut down on your operating costs, think about relocation for your company. As you are seeking a new location for your business, look for a space that offers affordable rent in a good location. Once you have made your move, you are likely to find that your operating costs are more manageable.
You are not reaching your desired demographic.
Whether you own a retail shop, or offer professional services, it is critical to find a location that is appealing to your target demographic. If you have started to notice that you are not drawing in enough customers, this may indicate that you need to relocate your business. A savvy relocation in an up and coming neighborhood could provide your business with the boost that it needs to become highly profitable.

If your upcoming relocation is giving you cause to worry, be sure to hire a company that specializes in corporate relocation in New York City. By outsourcing your relocation services, you can free up valuable time and resources to focus on other aspects of your business operations. From packing up your boxes to liquidating your office furniture, a moving and storage company can provide you with every service that you need for your upcoming corporate move.
There are several reasons why it is important to hire professional moving companies for corporate relocation. Your movers will have the tools and equipment needed to safely and efficiently transport your furnishings, office furniture, and equipment to your new space. When you work with your professional moving company, you can also set up a timeline for every step of your move. A team of movers will be there to ensure that you are stress-free, throughout your entire relocation process.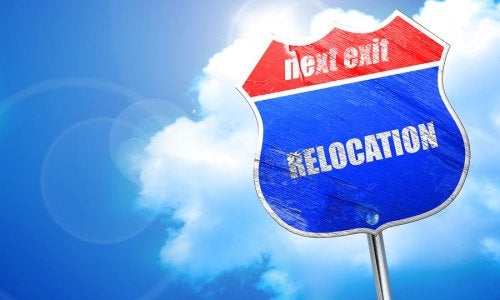 Change isn't inherently good or bad, but it's a necessary part of life. If it seems like your workers aren't keen to the changes you have in mind, it's important to get them caught up to speed. Making a move in New York City can be a great business venture, but you must think about your employees, as well. You should be available to answer any questions they have, put enough thought into the moving process, and let everyone know when there's about to be a change. Read ahead for some more advice about getting your staff on-board with change.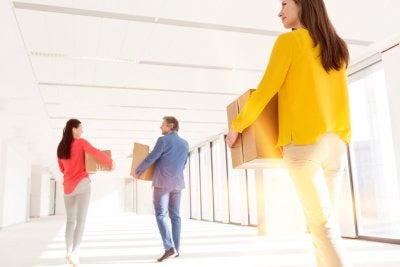 Always Be Open
It's easier for some to accept change than others, which is why it's your responsibility to talk to your staff about your upcoming relocation. You need to be available to answer any questions that your employees may have. Don't attempt to hide any of the details about the move, and be as transparent as you can when dealing with your workers. The more information you offer, the easier it will be for employees to understand and become comfortable with the change.
Move Efficiently
Not every move is easy, but there are steps you can take to make yours as painless as possible. You can start by looking at your moving company options. If your staff knows that you're working with a moving company that has a reputation of success, they may be more on board to accept the changes going on. Do your research, look at different companies' websites, and ask the right questions before you decide.
Offer a Heads Up
Relocation can be a significant change for some people, so it's important that you're upfront and honest with your employees. Don't wait to tell them that you plan on moving the business. The more included your staff is with the moving process, the better they stand to feel about the experience as a whole. Remember that your company operates as a team, and you should let your teammates know in advance when there is a change that might affect them.

If you're planning on moving your company, it's not a bad idea to consider moving companies in New York City . You'll also need to find a suitable location for your business to set up shop again, and following the right steps can make the whole process relatively simple. Watch this video for some top tips for finding a new location for your business.
When you're building a brand, you always want to position yourself in a place where people can find you. Sometimes, it's helpful to situate yourself near your rivals, while in other cases, it's better to separate yourself. You need to think about what size building you want, how your employees will access the workplace, and where you can store the business' records. Decorations and design will also come into play, so consider that when looking for a space that will fit your company.

Planning an office move can be a significant task, but taking certain measures can simplify and remove some of the challenges from this process. If you're gearing up for a corporate relocation in New York City but don't know where to begin, then consider this step-by-step guide: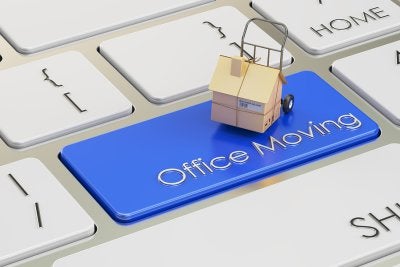 Step #1: Develop a Timeline
A sure way to make the process of moving office more difficult and stressful is to put off too many essential steps until it's time for the relocation. For this reason, you should develop a timeline that prevents you from leaving too much planning and work until the end of the moving process. Determine what needs to be done and by when, and then make every effort to stick to the deadlines that you establish. Even small office moves can require months to organize, so it's best to begin the planning process as early as possible.
Step #2: Form a Team
Now that you know what needs to be accomplished, proceed with selecting members of your staff who will assist you throughout the corporate relocation process. If you have a very small office, then a team of two or three may suffice. For larger undertakings, you may benefit from choosing one individual from each department, who will communicate with and delegate tasks to the staff members in their respective areas. Additionally, consider working with a company that specializes in office relocation. Hiring corporate movers can make it easier to sort out logistics, protect your staff from injury, and get your new office up and running as soon as possible.
Step #3: Schedule Team Meetings
During the moving process, staying in communication with the members of your moving team is essential. For this reason, you should consider scheduling regular meetings in which progress for each department is covered, and any challenges are addressed. Having frequent meetings can also be key for keeping your team informed and motivated throughout the course of your office move.

When it comes to planning a corporate relocation, finding the right team for the job can mean the difference between a timely, stress-free move, and one that is riddled with delays and problems. If you're looking for commercial moving services in New York City , then keep reading to learn what qualities to look for in your movers.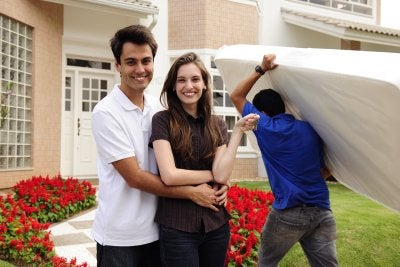 Experience
For any relocation, working with a moving company that is well-established and has a reputation for quality service is important. However, for a corporate move, it's ideal to partner with a company that has a history of providing commercial moving services. Corporate movers will be more familiar with the steps required for moving an office or business and be able to help you navigate the logistics of the process. Furthermore, these professionals can work with you to develop a strategy that will minimize the downtime your company experiences.
References
There are plenty of moving companies that claim to offer commercial moving services but primarily conduct residential moves. To help you differentiate the experts from the pretenders, ask the moving company for several references of the recent moves that they have completed for businesses like yours.
Insurance
A high-quality commercial moving company will be properly insured and willing to deliver the related documents upon request. If the company hesitates to provide you with a Certificate of Insurance, then they may have a history of accidents or minimal experience with commercial moves.
Planning
When hiring a commercial mover, you want to work with a company who will provide you with not only an estimate of the move's cost but a game plan, as well. An excellent mover will work with you to develop a moving schedule that suits your timeline and promotes a successful, streamlined relocation. The moving plan should incorporate factors like the number of trucks needed, what equipment will be required, the moving team's size, and the projected length of the process.

Throughout the course of every fiscal year, your company will create many different types of important documents that are critical to your business operations. Rather than simply filing your critical papers away for later use, you may want to consider setting up business record retention in New York City . A company that offers record retention services in NYC will have the facilities and knowledge needed to make sure that your paperwork is being stored safely and securely.
One of the biggest advantages of record retention is that this type of service will protect your paper documents against water damage, fire damage, and other unexpected disasters. When you place your documents into storage, they will be housed in a secure facility that has been designed specifically to protect your paper documents from getting harmed. Along with protecting your paper documents from physical damage, a record retention service will also make sure that their secure information is kept safe.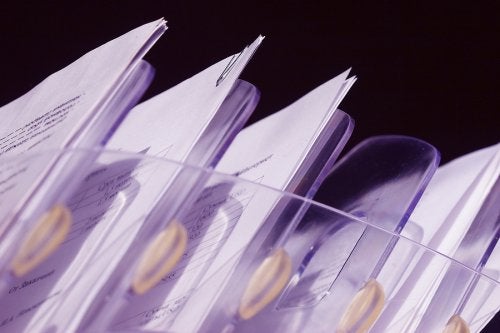 As your company grows, you may find that your corporate offices are no longer in the right location for the needs of your business. To make sure that your physical location is suited to your company's needs, you may want to consider a corporate relocation. Your corporate relocation specialist in New York City will be able to assist you with every step of your upcoming relocation project. If you are wondering where to place your new office, here are three factors to consider when you are picking a new location for your business.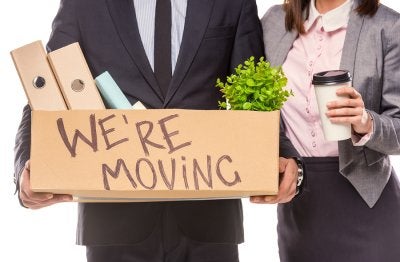 Company Culture
When you are selecting a new location for your business, you may want to start the process by considering the culture and personality of your company. If you are running a high profile company that has a very formal culture, you should find a business location that suits this working style. A more casual office environment may fit in best in a laid back location, such as a shopping district with plenty of foot traffic.
Customer Demographics
As you are looking for a site to place your new offices, it is also important to consider the demographics of your typical client base. In the event that you move your offices to a location that is inconvenient or unappealing to most of your customers, you may eventually end up losing business. The right location will be centrally located and easy for your target demographic to find.
Surrounding Goods and Services
To ensure that your employees and your customers are pleased with your relocation, it is also a good idea to consider the goods and services that will surround your new offices. Your employees may appreciate being able to head to local restaurants during their lunch breaks, so it is a great idea to place your new office in a prime retail area that is filled with shops and restaurants. Being located near to other companies that offer similar types of services may provide some friendly competition that will help your business.

Corporate relocation can be an important strategy for increasing your customer base and improving the productivity of your business. Before you accomplish a corporate relocation in NYC , however, you will need to make sure that your customers are properly informed about your big move. A company that offers relocation services in New York City will be able to help you fine tune the details of your corporate move. To ensure that your customers do not get lost along the way, here are some tips that will help them find your new location.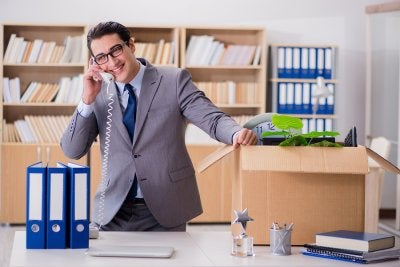 Post Physical Signs
In the weeks or months leading up to your company's move, it is a smart strategy to post physical signs at your current location that provide your customers with details about your new location. These signs should clearly state the date of your move, as well as your new address. When a customer comes in for their regular services, they will take note of the signs and remember that you will be moving in the near future.
Update Your Business Address
After a relocation, your customers may get confused if your business cards, website, and other corporate materials still state your old address. To avoid confusion, you should update your business address as soon as it is appropriate. If a new customer finds your company online, having an updated address will help them navigate to your new location. On your website, you should make sure to clearly state that your address has recently changed.
Send Out An Email
If you have an email list that you use to contact your customers with promotions and special sales, you may want to use this resource to inform them about your new location. A mass email will allow you to touch base with current and past customers. If you will be offering any special promotions to celebrate your relocation, you can use this email to inform your customers about the deals that they will get when they visit your new offices.

Developing or preserving a business continuity plan is important to keep your business running through your office move near New York City . As you can see in the video, this continuity plan can prevent a breakdown of services to your customers, employees, and vendors. Let's take a look at how to preserve your business' continuity during an office relocation.
Keep your important documents—including patents, employee information, and tax forms—in a secure retention process facility. This can prevent the loss of important information during a move. If you have pertinent information, furniture, or resources that are vital to your company, then ensure these are moved and handled as soon as possible. Ensure that all of your employees are aware of the continuity plan and how it will affect their jobs during the move. Tell your vendors about important move dates to ensure you continue receiving products on time.
Archives
2018
2017
2016
2015
2014