Planning an office move can be a significant task, but taking certain measures can simplify and remove some of the challenges from this process. If you're gearing up for a corporate relocation in New York City but don't know where to begin, then consider this step-by-step guide: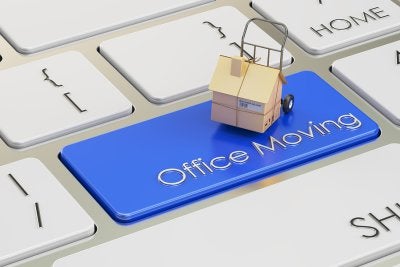 Step #1: Develop a Timeline
A sure way to make the process of moving office more difficult and stressful is to put off too many essential steps until it's time for the relocation. For this reason, you should develop a timeline that prevents you from leaving too much planning and work until the end of the moving process. Determine what needs to be done and by when, and then make every effort to stick to the deadlines that you establish. Even small office moves can require months to organize, so it's best to begin the planning process as early as possible.
Step #2: Form a Team
Now that you know what needs to be accomplished, proceed with selecting members of your staff who will assist you throughout the corporate relocation process. If you have a very small office, then a team of two or three may suffice. For larger undertakings, you may benefit from choosing one individual from each department, who will communicate with and delegate tasks to the staff members in their respective areas. Additionally, consider working with a company that specializes in office relocation. Hiring corporate movers can make it easier to sort out logistics, protect your staff from injury, and get your new office up and running as soon as possible.
Step #3: Schedule Team Meetings
During the moving process, staying in communication with the members of your moving team is essential. For this reason, you should consider scheduling regular meetings in which progress for each department is covered, and any challenges are addressed. Having frequent meetings can also be key for keeping your team informed and motivated throughout the course of your office move.