With your office relocation in New York City beginning soon, it is essential that you have a clear plan in place. Moving companies can help with the relocation process, but you must also enlist your employees to help. By creating a cohesive team, your office relocation can go quickly and smoothly . Continue reading to learn other ways to make your relocation go as smoothly as possible.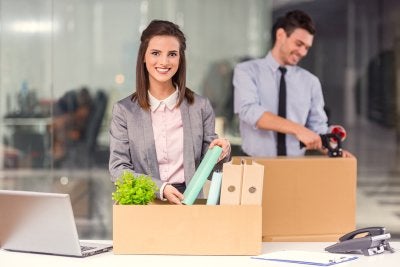 Plan Your Relocation Early
Any type of move can only go smoothly with sufficient planning. You must make all necessary arrangements as soon as you know that your office will be relocating, and then finalize the details once you know the relocation date. Start calling potential office movers, packing up small items, and letting your customers and vendors know where and when your office will be moving. Set up the utilities at your new office, and notify other important personnel. Make a list of all necessary tasks and check them off as they are completed. This will help take a tremendous amount of stress off you and your office during this relocation.
Declutter Your Office
As soon as you know that your office is being relocated, start decluttering the office. Enlist trustworthy employees to help with the process. During your decluttering process, consider which files can be shredded or stored with a professional retention service. Examine old equipment, possible stock, and displays to see if they are still useable or should be donated or sold. Give your office a deep cleaning and decluttering to ensure that you have as little as possible to be moved during the upcoming relocation. This will keep your stress and relocation costs at a minimum.
Get Your Employees Organized
Hopefully your employees already have organizational skills and their desks are free of clutter. However, an upcoming relocation is the perfect opportunity to ensure that your employees are organized and ready for the move. Make sure they inform their clients about the move, make any necessary calls, and help with the moving process. With everyone cooperating, your office relocation will go smoothly.

With your business relocation coming up, it is necessary to tell your vendors, clients, and anyone else affected by the move near New York City. To make your relocation as smooth as possible for your business and those affected by it, continue reading to learn more.
As you can see in the short video, you should send out an official letter to your vendors and clients about three weeks before your move. This letter will detail the dates, details, and contact information for your vendors and clients. If their service is at all affected, then share the details of this information too. In addition to the letter, be sure to post information on your business website for other clients and vendors you were unable to reach prior to the move.

Important documents should be organized, filed, and cataloged before you place them into storage . Use this organizing opportunity to determine documents that you can discard and documents that you should retain in New York City.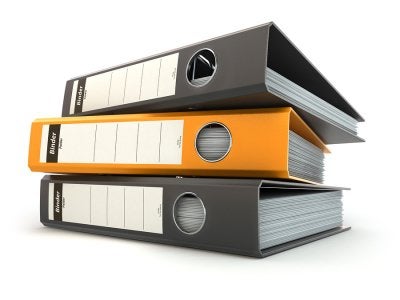 Back up Documents Digitally
Before putting any important documents into storage, you must ensure that they are backed up onto a digital file. Your digital files should be well-labeled and organized within your computer system too. This backup filing system will protect your important documents in the event they become damaged or lost in storage. Ensure that your digital system is well-protected with password codes and other digital protection systems. This, in addition to a secure storage facility, will make sure that all copies of your documents are protected from potential thieves, as well.
Organize Documents by Need
As you prepare your documents for storage, take the time to organize your files by your frequency of need and their importance. This will help you find important files as you need them. For example, many tax files or employment paystubs do not need to be seen frequently. They are important and necessary, especially around tax season, but they do not need to be located toward the front of your filing cabinet or filing system. You can also use this organization time to determine files that do not need to be kept at all. Some important documents, such as credit card statements, are already kept online with their respective companies. You may choose to shred and recycle these files to create more storage room.
Catalog Your Filing System
In addition to organizing your files by need and importance, you should keep a simple catalog to help you find these documents. This catalog will be similar to a table of contents found in a book. Professional retention storage companies often have a barcode system to help catalog files and items. You may prefer to have a keyword system for your digitally-backed files.

When planning your office move near New York City, it is very important that your move be planned and executed by the professionals at U.M.C. Moving Co., Inc. By scheduling U.M.C. moving services, your business will be in safe and efficient hands so that there is very little down time that might hinder the productivity of your business. Here is a brief look at how scheduling your move with U.M.C. should be done:
To minimize any down time or possible loss of sales, you should plan your office relocation outside of your business hours. This will reduce the number of customers trying to contact the store, and it will ensure that there are fewer employees and customers that may get in the way of the moving process. With U.M.C., your move can be scheduled for the middle of the night, if that will affect your business the least. The options are completely open, as long as you contact U.M.C. to schedule your move well ahead of time.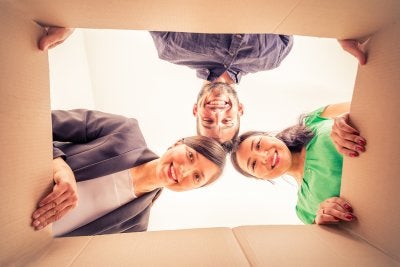 Archives
2018
2017
2016
2015
2014