Before you start your relocation in New York City, you should figure out an estimate of your moving costs . By determining the general cost of your corporate relocation, you can better plan out your company's move.
Watch the short video for some tips on how to estimate relocation costs. The most important suggestion is to call multiple moving companies. Make sure the companies you call are experienced in corporate relocation and offer the services you require. Get all of the estimates in writing and start comparing. Do not choose the least expensive or most expensive option. Look for the services your corporate relocation will require and choose the moving company that is most qualified to offer that.

When the time comes for an office relocation in New York City , there are some common moving and storage mistakes that can really set a business back. Keep your business running during the relocation, and call your corporate relocation specialist for help.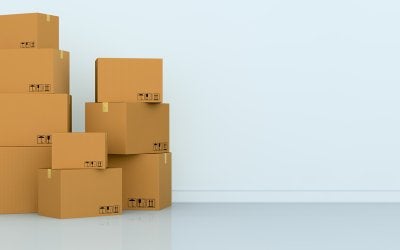 Mistake #1: Not Planning Ahead
With any type of move, you should be planning well in advance. During a corporate relocation, though, you have so many moving parts in the business that you should be planning even sooner. Be sure to book your moving company right away. You need a qualified and experienced relocation specialist who can help your office prepare. Make a few different lists of what is essential to continue day-to-day business and what items can be packed and stored before and after the move. Get your employees in on the move, and make sure they all understand what needs to be done ahead of time.
Mistake #2: Not Moving Essentials First
In order to make your corporate relocation as smooth as possible for the business side, then you need to make sure essential items are moved and installed right away. Many businesses find that after a relocation, the office is in disarray and no one is able to figure out what needs to be done. Mark your furniture, appliances, and necessary file cabinets as necessities that need to stay accessible for employees.
Mistake #3: Not Moving Electronics Correctly
Much of a business's livelihood comes from its access to digital files, online content, and communication appliances, such as fax machines and telephones. If these technological appliances are moved incorrectly, then the business will suffer. If the electronics are uninstalled and/or unplugged in a way that creates a mess of cords, then employees will spend more time fixing the situation than working. Make sure to label every cord and take a picture of where they go in the back of the appliance. This will save some time after the office relocation.

Whether one office is moving near NYC, or there is an entire corporate relocation, there are a few reasons a business may need to move its company building. Businesses need to remain flexible and able to change with the market. They are able to do this effectively with trained commercial movers .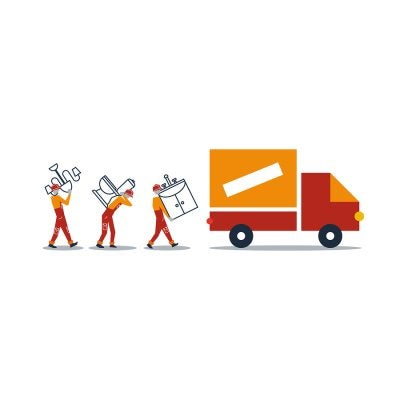 Better Growth Opportunities
Some businesses, especially smaller businesses, may find that their customer and employee market has shifted elsewhere. Maybe they have poor access to skilled employees, or their business is located in a less-than-desirable neighborhood. No matter the reason, when a company can say that business will be much more profitable after a move, then that company should start looking for real estate and calling the commercial movers.
Cheaper Real Estate
Whether a company wishes to conduct a full corporate relocation, or they want to shift the bulk of their operations elsewhere, when a well-priced piece of real estate pops up, they need to buy it quickly. Real estate is always a smart investment, especially if a company is already looking to relocate or open a new branch.
On the other hand, a company may wish to relocate because their current real estate location is becoming too high to pay. If a company can find better rent prices, they may need to relocate simply to save money and regain profits.
Building Renovations
Sometimes, a company may relocate its headquarters or franchise building temporarily. The current building may be undergoing renovations to update the technology, or there might be faults within the building that need to be fixed. There are many reasons a building may be in need of renovations, but it can affect a company either way. A temporary location needs to be found to accommodate the business and employees. Commercial movers need to be called who can handle sensitive materials, such as computer relocations and file retention. These same movers need to be relied on to move the materials back to the newly-renovated building, and the company can resume business as usual.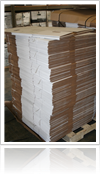 When looking for record retention in NYC , there are a few key elements you should look for to keep your documents well-protected. When storing your physical documents for record retention, corporate moving companies should offer full storage services. These services, such as climate control, will make sure your documents are protected against environmental issues as well as theft.
Corporate moving and storage companies should employ software that labels and tracks all boxes and documents submitted for file retention.
The software should maintain a full history of each item in storage. You can check the inventory online to be sure only approved personnel has opened a box or accessed an item within the box.
Climate-controlled storage should be offered for all sensitive materials that require environmental control.
A personal manager should be assigned to your account. You would receive quick and helpful information as you request it.
Look for an experienced, insured, and licensed storage company, skilled in record retention and storage.
During corporate relocations, your business will most likely be moving computers along with other office equipment. Computer relocation in NYC needs to be handled with care. If you have hired commercial movers , then follow their directions about how best to protect your computers.
Watch the video for some helpful ways to keep your computer safe during a computer relocation. As one of the hosts in the video suggest, if you have kept the original packaging, then your computer will probably have the best protection. If you do not have the original packaging, then do everything you can to stabilize the computer and keep it from jostling during the move. You can wrap it in a blanket, bubble wrap, or a specialty box. Be sure to check all of the components before you start the computer up at your new destination. Sometimes, parts can shift during a move.
Archives
2018
2017
2016
2015
2014