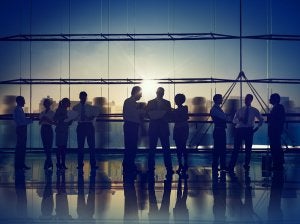 Corporate relocation is an undertaking that requires planning and patience. With help from reputable commercial movers in NYC , corporate relocation is easier and less stressful. If you have questions about office relocation and how a corporate moving company can help with the moving process, continue reading to get the answers you need.
How Does Company Growth Factor Into Corporate Relocation?
We recommend that companies ask themselves if there is room to grow at the new location. You have other options besides upgrading to a commercial space that is slightly larger than what you need. One option is to negotiate a shorter lease. While many landlords prefer a lease term of three to five years, some will be willing to sign a shorter one. Another possibility is to add language to the lease that permits you to negotiate on an adjacent property if it becomes vacant.
Will My Employees Like the New Location?
There's no way to know for certain that your employees will thrive at the new location, but there are many ways to gauge the answer to this question. First, talk to all of your key employees about whether the new space is convenient to them. A long and expensive commute may cause your employees to look for a job elsewhere.
Is the New Location Convenient for Clients?
Corporate relocation may be convenient for your employees, but that doesn't mean it will be convenient for clients. Any time that you move your company, it is likely that you will lose some clients and gain others. Moving from an urban location to a less expensive location in the suburbs may make it harder for clients to come to the office. Urban locations tend to be more centrally located and better served by transportation options, making it easier for clients to visit.
Decorating the New Space
You want to spend enough money to decorate the new corporate location that it looks like your company cares about appearances and is in good financial health. If you spend too much or too little, it can send the wrong message.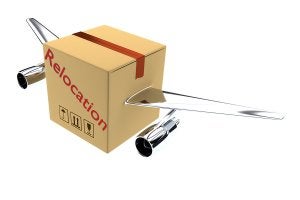 Moving for a job can be both exciting and stressful. Many people who are relocating for a job find it helpful keep several to-do lists before and after the move. For a list of tips to prepare you to relocate for a job, read below. And for dependable corporate relocation in NYC , contact U.M.C. Moving Co.
Prioritize Organization
It's easy to feel completely overwhelmed during the job relocation process. To help keep stress levels low, stay organized. Much of the stress that comes from moving is keeping track of the logistics. Maintain to-do lists for both departure and arrival.
Know Your Options
Corporate moving companies can take a great deal of the stress out of your move. Some commercial moving companies will take care of the logistics of office relocation, including packing, unpacking, computer relocation, and even record retention. The more you delegate to your moving company, the less you will have to worry about.
Get to Know Your New Environment Before Moving
It's hard to say whether you or your company will enjoy and thrive in the new location until you can visit it. Explore the neighborhood and talk to people who live there. If you are planning a corporate relocation, do plenty of marketing research to be sure the area is suitable for business. If you have the luxury to do so, avoid making a long-term commitment in the beginning. This way, you have time to evaluate the move and whether it will work for you and the company.
Determine if Your Moving Expenses Are Tax-Deductible
Some moving expenses can be partially reimbursed. This is for individuals who have started a new job, and whose new home is at least 50 miles from the old home. The deduction is for either full-time or self-employed workers.
Seek Social Support
Making new friends is a crucial part of the moving process. Use an online service such as MeetUp to find people in the area who have similar interests and hobbies. The more support you have, the easier the transition will be.


Corporate moving companies in NYC are easy to come across, but few companies offer quality, value, and environmental friendliness. For some tips that will help you locate commercial movers that satisfy your needs, read this article.
Look for a corporate moving company that offers records retention. With any move comes the need to store a great deal of paperwork and information. Some moving companies can store the records and other items safely so that you do not have to worry about moving them to the new location. Find a corporate moving company that provides computer relocation, as this is a process that takes time, energy, and expertise. As you shop for corporate moving companies, be sure to get references, proof of insurance, and an estimate for each one. Do not focus solely on hourly rates, as companies that take longer may advertise the lowest hourly rate. Look at the mover's rating on different online sources before hiring them.

Moving is often cited as one of the most stressful events in life. Fortunately, there are commercial movers in NYC who can help take away much of the stress of moving. If you are looking for corporate relocation, contact U.M.C. Moving Co. today. And for more information about how you can get the most out of your move, watch this video clip.
First, obtain boxes from your moving company or by asking local businesses for theirs. For easy clothes transportation, put trash bags over your clothes when they are still on the hangers. Lastly, look for a green moving company to reduce your environmental footprint.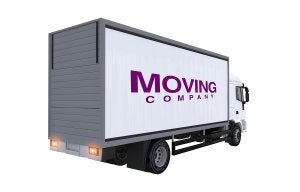 While recycling and conserving electricity are excellent ways to be eco-friendly, there are less known—but equally important—ways to help reduce your environmental impact. One such way is by moving with a green moving company. Fortunately, U.M.C. Moving Co. is a green moving company in NYC with years of experience. Contact us for more information about our environmentally friendly corporate relocation and commercial moving services.
Plan Carefully
The more you can plan your move , the smoother and more energy-efficiently it is likely to go. Packing up slowly, over the course of many weeks or months, will help you identify which belongings you want to move and which ones you want to get rid of. You will save money, time, and energy if you only move the things you need. Planning the move in advance will help you stay organized in the packing process so that you pack concisely and efficiently. Locate all of the containers that you already have lying around the home or office, including plastic bins and suitcases. If you can pack your belongings in these containers, you won't need as many boxes.
Hire an Eco-Conscious Moving Company
Few corporate moving companies offer green moving services. But those that do will have important credentials, such as energy-efficient trucks, recycled boxes, and environmentally minded moving services.
Obtain Recycled Boxes, and Recycle Them When You're Done
Many local businesses will let you re-use their boxes after they have unloaded the contents. If you don't have the time to ask around, contact a green moving company and ask for recycled boxes. The moving company can ship or deliver the high-quality boxes you need for your move. They may even be able to offer eco-friendly packing material. When you're done with your boxes and packing materials, recycle them. Some moving companies can do the recycling for you.
Make As Few Trips as Possible
Pack your van or moving truck to the fullest in order to take fewer vehicles on the move. Instead of doing several trips in a smaller vehicle, use a larger vehicle to avoid making more trips than necessary.
Archives
2018
2017
2016
2015
2014