If you think your corporate relocation in New York City is done once you've moved your belongings into your new space, think again. You'll also have to clear out your old space and make sure it's left in a "broom swept" condition. This means you can't leave anything behind, or you'll be slapped with fees and premiums for the extra work that your landlord will have to do before being able to find a new tenant. If you want to avoid the fees but you don't have the time or capability of cleaning out your old office, then you need office liquidation services .
You can't just abandon your old office once the important stuff is gone, but you might not be able to get back there and clean it out, either. Office liquidation is the process of breaking down any cubicles and furniture left behind, getting rid of the clutter and garbage, and handling the cleanup. It's also a service that many office relocation companies offer. Leases typically mandate that the space is left in a "broom swept" condition, so the space should look like it did when you first saw it.
Corporate relocation in New York City is exciting when it means moving to a bigger office and expanding your business. You might not be thinking about the furniture that you don't need and how to dispose of it, but your lease might claim that you are responsible for getting everything out of the space at the end of your term. If much of your furniture won't be coming to your new location, ask UMC Moving about our liquidation services.
You'll need a company that specializes in corporate location in order to safely and efficiently relocate your business. When you choose a moving company to help you, choose one that offers office furniture liquidation services, like UMC Moving. Most leases require that the space is left in a "broom swept" condition when you move out, and we can help you satisfy this condition. Once we've moved everything you need from your original office to your new one, we'll go back and see what's left to be dealt with. We can get rid of your cubicles, file cabinets, and other office furniture so you don't get stuck with premium charges from your landlord.

If you're planning on moving your company, it's not a bad idea to consider moving companies in New York City . You'll also need to find a suitable location for your business to set up shop again, and following the right steps can make the whole process relatively simple. Watch this video for some top tips for finding a new location for your business.
When you're building a brand, you always want to position yourself in a place where people can find you. Sometimes, it's helpful to situate yourself near your rivals, while in other cases, it's better to separate yourself. You need to think about what size building you want, how your employees will access the workplace, and where you can store the business' records. Decorations and design will also come into play, so consider that when looking for a space that will fit your company.

As your company grows, you may find that your corporate offices are no longer in the right location for the needs of your business. To make sure that your physical location is suited to your company's needs, you may want to consider a corporate relocation. Your corporate relocation specialist in New York City will be able to assist you with every step of your upcoming relocation project. If you are wondering where to place your new office, here are three factors to consider when you are picking a new location for your business.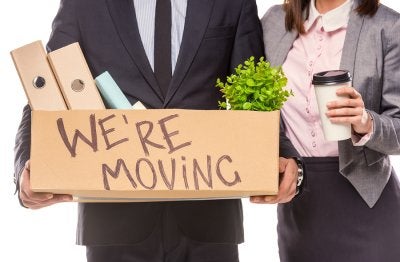 Company Culture
When you are selecting a new location for your business, you may want to start the process by considering the culture and personality of your company. If you are running a high profile company that has a very formal culture, you should find a business location that suits this working style. A more casual office environment may fit in best in a laid back location, such as a shopping district with plenty of foot traffic.
Customer Demographics
As you are looking for a site to place your new offices, it is also important to consider the demographics of your typical client base. In the event that you move your offices to a location that is inconvenient or unappealing to most of your customers, you may eventually end up losing business. The right location will be centrally located and easy for your target demographic to find.
Surrounding Goods and Services
To ensure that your employees and your customers are pleased with your relocation, it is also a good idea to consider the goods and services that will surround your new offices. Your employees may appreciate being able to head to local restaurants during their lunch breaks, so it is a great idea to place your new office in a prime retail area that is filled with shops and restaurants. Being located near to other companies that offer similar types of services may provide some friendly competition that will help your business.

Corporate relocation can be an important strategy for increasing your customer base and improving the productivity of your business. Before you accomplish a corporate relocation in NYC , however, you will need to make sure that your customers are properly informed about your big move. A company that offers relocation services in New York City will be able to help you fine tune the details of your corporate move. To ensure that your customers do not get lost along the way, here are some tips that will help them find your new location.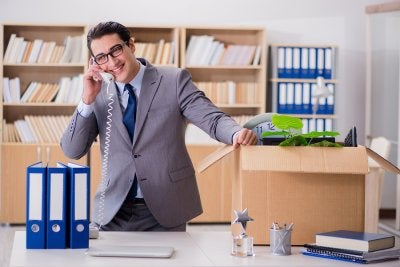 Post Physical Signs
In the weeks or months leading up to your company's move, it is a smart strategy to post physical signs at your current location that provide your customers with details about your new location. These signs should clearly state the date of your move, as well as your new address. When a customer comes in for their regular services, they will take note of the signs and remember that you will be moving in the near future.
Update Your Business Address
After a relocation, your customers may get confused if your business cards, website, and other corporate materials still state your old address. To avoid confusion, you should update your business address as soon as it is appropriate. If a new customer finds your company online, having an updated address will help them navigate to your new location. On your website, you should make sure to clearly state that your address has recently changed.
Send Out An Email
If you have an email list that you use to contact your customers with promotions and special sales, you may want to use this resource to inform them about your new location. A mass email will allow you to touch base with current and past customers. If you will be offering any special promotions to celebrate your relocation, you can use this email to inform your customers about the deals that they will get when they visit your new offices.

Developing or preserving a business continuity plan is important to keep your business running through your office move near New York City . As you can see in the video, this continuity plan can prevent a breakdown of services to your customers, employees, and vendors. Let's take a look at how to preserve your business' continuity during an office relocation.
Keep your important documents—including patents, employee information, and tax forms—in a secure retention process facility. This can prevent the loss of important information during a move. If you have pertinent information, furniture, or resources that are vital to your company, then ensure these are moved and handled as soon as possible. Ensure that all of your employees are aware of the continuity plan and how it will affect their jobs during the move. Tell your vendors about important move dates to ensure you continue receiving products on time.
If you are considering relocation for your photography business, you will have a number of factors to think about. In this video, you will review some essential tips for relocating your photography business. As you prepare for relocation in New York City , it is important to consider your target market. By assessing your desired clientele, you will get a better idea of which services you should provide in your new location. For example, a major metropolitan area like Manhattan may attract a different client base than a small, rural location.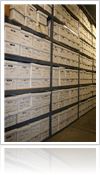 As the owner of a small business, it is very important for you to keep detailed records of your expenses, business transactions, and other business documents. Rather than attempting to file and preserve these records on your own, you may want to consider hiring a record retention service in NYC . With assistance from a company that offers business record retention in New York City, you can make sure that all of your important documents are easily accessible during tax season. Read on for an overview of what small business owners need to know about record retention.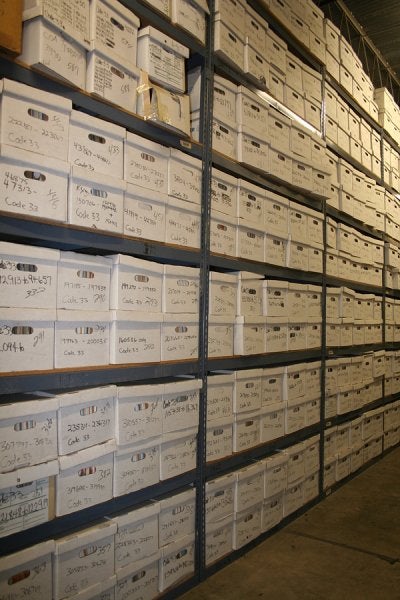 Record Retention Can Help You Stay Organized
One of the benefits of outsourcing your record retention with a professional company is that your storage experts will help you keep your essential papers completely organized. Before a document is placed into record retention storage, it will be sorted by date, category, and importance. By creating a specific filing plan that is tailored to your business documentation, your record retention specialists will make sure that you are always able to find your most important documents.
Record Retention Can Free Up Storage Space
Rather than taking up valuable storage space in your office to house all of your documents and paperwork, you may want to consider setting up record retention services. A record retention specialist will be able to provide you with off-site storage for all of your important documents. After freeing up additional storage space in your office, you may find that it is easier to keep your workplace organized.
Record Retention Offers Peace of Mind
In the event that you are audited or need to produce a certain document for your business proceedings, you can rest assured that your record retention service will be able to help you easily find the necessary documents in your archives. By entrusting your record retention to a team of specialists, you will have the peace of mind that comes from knowing that your papers are secure and easy for you to access.

As the owner of a business, it is your responsibility to make sure that your company keeps track of all of its important paperwork. In order to streamline the retention process, it is a great idea to work with a company that offers business record retention in New York City . When you work with your retention team, you will be able to create a clear retention policy that outlines which important documents should be kept and which ones can be shredded and discarded.
There are a few categories of documents and paperwork that your business will always need to keep. You will need to retain your financial records and tax documents for several years before they can be discarded. Your business will also need to retain its licenses, permits, patents, and other essential operational documents. If you collect information from your clients, you should make sure that these papers are stored in a secure location.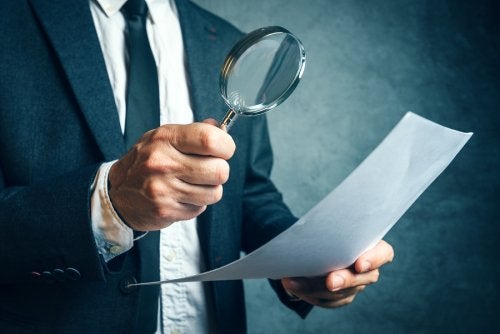 A corporate relocation may provide your business with terrific new opportunities and room for expansion. Rather than taking care of the many steps of your corporate relocation on your own, however, you may want to trust some aspects of your move to the professionals. A company that offers moving services in New York City can help you throughout all of the various stages of your commercial move. To highlight the advantages of working with a team of movers, let's review some of the services that you may need during your commercial move.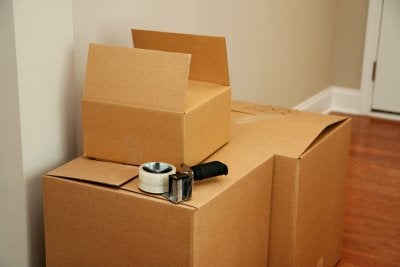 Packing and Unpacking
When you are moving your entire business from one physical location to another, you may be faced with extensive packing and unpacking procedures. You will need to pack up office supplies, files, and a variety of other items. If you were to have your employees do this, you would lose valuable hours of productive work. Fortunately, your moving company can take care of the packing and unpacking on your behalf. By outsourcing your packing procedures to trained movers, you can help to make sure that your employees are able to focus on their work tasks up until the day that you move.
Disconnecting and Transporting Electronic Equipment
From computers and printers to fax machines and more, there are likely many pieces of electronic equipment that your company needs in order to operate on a daily basis. When you disconnect and transport your electronic equipment on your own, you will run the risk of causing damage to delicate wires and chips. Your professional movers can offer safe and reliable electronic transportation services for your corporate move.
Installing Office Furniture
Before your employees get to work at your new location, you will need to make sure that all of your office furniture is properly organized and installed. Your moving company can transport your office furniture to your new building and make sure that the installation process goes smoothly. Once your office furniture has been set up and your electronics are plugged in, your employees can get to work at your exciting new business location in the New York City area.
Archives
2018
2017
2016
2015
2014