In many cases, a business move in New York City is a sign of success, but even a move for the right reasons can turn out to be stressful. Relocation tends to be easier when you use a moving company that you know and trust, and you should think about the logistics well before you start making moves. It's also a good idea to tell your partners and influencers that you're moving so that they don't direct people to a location you can no longer be found at. Here is a look at a handful of ways to avoid stress when moving your business: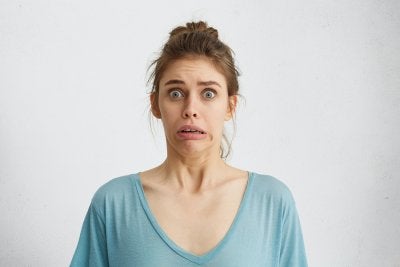 Work with a moving company.
Relocation can be exciting, as it often means that your business is growing and you're moving to a more spacious spot. On the other hand, relocation can be stressful, as well. If you want to cut the stress out when planning your move, consider talking to a professional moving company for assistance. Established moving companies have gone through the experience plenty of times before, so they know what to look out for and how to help you to the best of their abilities.
Create a moving plan.
A business move isn't something that you should try to pull off in the blink of an eye. Instead, it is something that you should plan carefully to ensure that you pull it off. This will give you time to find the right location, give your employees notice, and hire a competent moving service so you can bank on your belongings staying safe. The more time you give yourself to plan the move, the less stress you'll have to deal with when the time comes to get started.
Let people know about the move.
In addition to letting your employees know that you're planning on relocation, you'll need to alert the other entities that you interact with. This could mean anything from the Better Business Bureau to your local post office. It's important that people know you're planning a move so you can keep business operating as usual.

Change isn't inherently good or bad, but it's a necessary part of life. If it seems like your workers aren't keen to the changes you have in mind, it's important to get them caught up to speed. Making a move in New York City can be a great business venture, but you must think about your employees, as well. You should be available to answer any questions they have, put enough thought into the moving process, and let everyone know when there's about to be a change. Read ahead for some more advice about getting your staff on-board with change.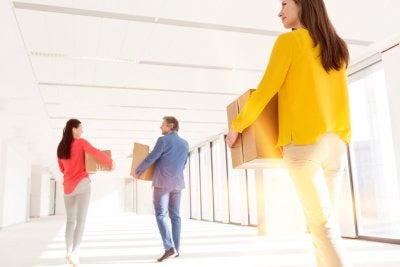 Always Be Open
It's easier for some to accept change than others, which is why it's your responsibility to talk to your staff about your upcoming relocation. You need to be available to answer any questions that your employees may have. Don't attempt to hide any of the details about the move, and be as transparent as you can when dealing with your workers. The more information you offer, the easier it will be for employees to understand and become comfortable with the change.
Move Efficiently
Not every move is easy, but there are steps you can take to make yours as painless as possible. You can start by looking at your moving company options. If your staff knows that you're working with a moving company that has a reputation of success, they may be more on board to accept the changes going on. Do your research, look at different companies' websites, and ask the right questions before you decide.
Offer a Heads Up
Relocation can be a significant change for some people, so it's important that you're upfront and honest with your employees. Don't wait to tell them that you plan on moving the business. The more included your staff is with the moving process, the better they stand to feel about the experience as a whole. Remember that your company operates as a team, and you should let your teammates know in advance when there is a change that might affect them.

If you're planning on moving your company, it's not a bad idea to consider moving companies in New York City . You'll also need to find a suitable location for your business to set up shop again, and following the right steps can make the whole process relatively simple. Watch this video for some top tips for finding a new location for your business.
When you're building a brand, you always want to position yourself in a place where people can find you. Sometimes, it's helpful to situate yourself near your rivals, while in other cases, it's better to separate yourself. You need to think about what size building you want, how your employees will access the workplace, and where you can store the business' records. Decorations and design will also come into play, so consider that when looking for a space that will fit your company.

Are you in the early stages of planning a corporate relocation in New York City ? If so, then you may have not yet considered your options for packing up your company's furniture, files, office accessories, or equipment. For many businesses, hiring a professional moving service to handle the packing and unpacking process offers several benefits.
One of the biggest advantages of hiring packers for your corporate relocation is having less to do. A company move is a significant undertaking, and leaving the packing to the professionals can remove some of the stress from the process and save you time, as well. Additionally, you won't have to worry about sourcing the right supplies, and you can rely on professional movers to pack bulky or oddly shaped items in a way that minimizes damage. Finally, hiring professional packers for your commercial move can help prevent your staff from injuring themselves while trying to lift or haul heavy items. For these reasons, you should consider taking advantage of professional packing services for your upcoming corporate relocation.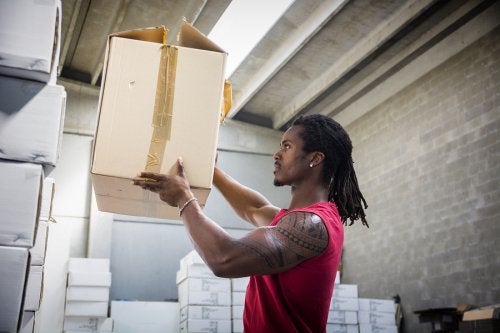 Archives
2018
2017
2016
2015
2014