Change isn't inherently good or bad, but it's a necessary part of life. If it seems like your workers aren't keen to the changes you have in mind, it's important to get them caught up to speed. Making a move in New York City can be a great business venture, but you must think about your employees, as well. You should be available to answer any questions they have, put enough thought into the moving process, and let everyone know when there's about to be a change. Read ahead for some more advice about getting your staff on-board with change.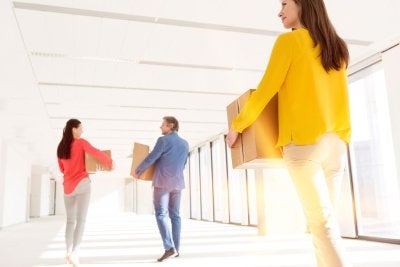 Always Be Open
It's easier for some to accept change than others, which is why it's your responsibility to talk to your staff about your upcoming relocation. You need to be available to answer any questions that your employees may have. Don't attempt to hide any of the details about the move, and be as transparent as you can when dealing with your workers. The more information you offer, the easier it will be for employees to understand and become comfortable with the change.
Move Efficiently
Not every move is easy, but there are steps you can take to make yours as painless as possible. You can start by looking at your moving company options. If your staff knows that you're working with a moving company that has a reputation of success, they may be more on board to accept the changes going on. Do your research, look at different companies' websites, and ask the right questions before you decide.
Offer a Heads Up
Relocation can be a significant change for some people, so it's important that you're upfront and honest with your employees. Don't wait to tell them that you plan on moving the business. The more included your staff is with the moving process, the better they stand to feel about the experience as a whole. Remember that your company operates as a team, and you should let your teammates know in advance when there is a change that might affect them.