Office relocations in New York City should be done with a clear plan in mind and the help of professional movers. Without these necessary components, businesses may experience a loss in sales, customers, and employee productivity. There are certain challenges—such as a lack of communication with customers—that can severely hinder a business going through a relocation. Continue reading to learn how to deal with some common issues during an office relocation.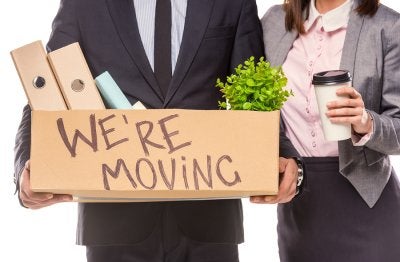 Communicating with Customers
Communication is one of the key factors to make any business successful, and it is also essential to make an office relocation run smoothly. Customers need to know that their favorite store or company is not closing down, but is simply relocating to a better or bigger location. Give plenty of time to let customers know about the move and where the new location will be. Communicate the move in the store, through advertisements, on the company website, and through direct newsletters.
Minimizing Down Time
There is usually a period of time during an office relocation where employees may not be working, equipment has not been set up yet, and customers are not able to do business. This down time must be minimized as much as possible to reduce lost sales, upset customers, or employees unable to perform their jobs. A corporate relocation specialist is an integral component to minimizing this down time so that business can resume as soon as possible.
Planning the New Space
Another way to minimize down time and resume business is to have the new space planned out. Phone connections, electrical outlets, and other essential connections should be located or installed to ensure the move is done quickly. Before the relocation even starts, the new space should also be mapped out with designated spaces for the office furniture. Another potential solution is to relocate into the new space with minimal furniture. Either way, the professional movers should have a clear idea of where files, furniture, and other office equipment should be located.

If you have considered renting a new store space, there are a few ways to determine if this is the right time for a store relocation near New York City. Store relocations can make or break a company, and it all depends on where the company is moving.
As you can see in the short video, determining if this is the right time to rent may be based on where your customer base is and how much your company can afford to pay in rent. Many commercial rental properties charge based on square footage and the location. Determine how much space you need—this square footage may also aid in hiring your moving company—and where the right location is to reach your customers. Once you have located the right store space, and finalized your rental agreement, you can start making plans for relocation services.

As a business owner, there is a good chance that you have collected sensitive information about your clients over the years. In order to ensure the trust of your clients, while also organizing your filing system, you may want to hire a record retention service in NYC . By following a strict retention policy, you can make sure that any important documents are protected and organized. As you are going through the retention process, you will need to make sure that any documents pertaining to sensitive client information are fully secured. Here is an overview of how record retention can keep your confidential client information protected.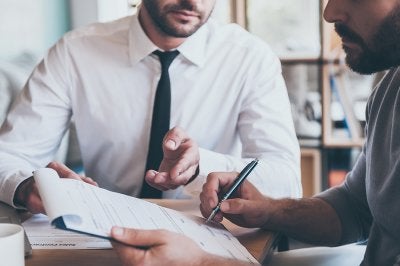 Keep information organized.
When your important documents are not properly organized, confidential information may wind up being stored along with public records and other non-sensitive documents. With record retention services, you will be able to keep all of your business documents and information properly organized. During the record retention process, a team of experts will carefully sort and file all of your paperwork.
Ensure proper security.
Keeping sensitive information at your business office could result in a security breach. To guarantee the absolute security and privacy of sensitive client information, you may want to invest in record retention services. With record retention, you will have the peace of mind that comes from knowing that your client's confidential documents are stored in a completely secure facility. Depending on your business needs, you can also ask that your record retention pros keep track of any person who accesses your files.
Prevent fire or water damage.
Along with keeping your confidential client information protected from being shared, you will also want to ensure that your sensitive documents are not damaged during an emergency. A record retention facility will be fully water and fire protected, so you will not have to worry about losing important documents during an unforeseen accident. Overall, record retention is a fantastic investment in the security of your clients' information.

If you are planning a corporate relocation in NYC, you will want to get in contact with the highly qualified movers that work for UMC Moving . For the past two decades, we have provided NYC businesses with high quality relocation services, and we can help you move with little to no interruption to your work routine. Our moving and storage resources will ensure that your belongings are fully secured and protected during every stage of your move.
After you have completed an initial consultation with our movers, you will be assigned a project manager. Your project manager will determine which relocation services will be needed for your project. Our team will pack, label, and ship all of your important office furniture and supplies. We will also be able to thoroughly clean your old office space after your move. Relying on our quality moving resources will help you reduce your stress and stay within your budget during your relocation.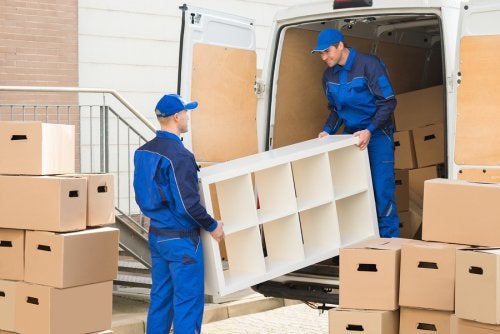 Archives
2018
2017
2016
2015
2014