Record retention in New York City is an important element of owning a business; your records describe the amount of money you have spent on your business as well as the amount of income you have earned. Thus, file retention is necessary for many interactions with the IRS, and it can also give you an objective overview of the status of your business. Continue reading for your guide to record retention.
What to Keep
While you may not be the type of person to keep every fast food receipt you get from the drive through window, business record retention should always be taken seriously . As a business owner you are required by law to hold onto certain important documents, and it is imperative that you know which documents meet this criteria. Every business that provides a service or product a cost to the consumer has income and expense information, and these documents should be retained. This information will help you in the event of a tax audit, and they can also help you get an idea of which business practices are truly improving your company. You must also retain any information you have regarding your clients; if you are a medical professional you are legally obligated to keep prescription records for ten years.
Where to Keep It
Although you are required to retain certain documents, the way in which you do so is up to you. However, holding records off site comes with a number of benefits. Keeping your records in an off site location prevents them from taking up space in your workplace, which is helpful if you have been in business for a number of years. Off site locations will also keep your files organized and will also document when they are accessed.
How We Can Help
U.M.C. Moving Co., Inc. will keep your business records safe, secure, and accessible at all times. Our storage space is climate controlled in order to extend the longevity of your documents, which are entered into our software system and tracked via barcode so that you can find exactly what you need in no time.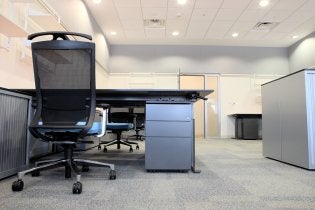 Corporate relocation in New York City can be an extensive process that involves many steps and small projects; you will have to find a new location for your headquarters, move your important equipment, and come up with a solution for office furniture liquidation in order to take care of the desks, chairs, and cubicles that will not be coming with you. Keep reading if you are interested in getting help liquidating your office furniture.
U.M.C. Moving Co., Inc. is happy to help our clients with every aspect of the corporate relocation process, and this includes office furniture liquidation. Landlords do not look kindly upon companies that leave their office furniture in their old office after relocating to a new space, especially when this violates the terms of the lease. This typically results in fines, fees, and other unfavorable interactions. If you want to keep the moving process as stress free as possible, consider the furniture liquidation process ahead of time and enlist the services of a qualified company. At UMC, we are happy to remove any leftover furniture and leave the premises in a clean condition that will appease your landlord and help you avoid penalty charges.

Although you should never forget your roots, there are several situations that could indicate that a corporate relocation in New York City may be just what your business needs. Although office moving may in many cases feel like a big step, keep in mind that it is often a big step towards a more efficient and successful business. Continue on if you would like to learn about a few scenarios that suggest it may be time to move your business.
Supporting Growth and Expansion
When you start your business, a small, humble, affordable place may be ideal. If you prove to be a successful business owner, however, you may eventually begin to feel cramped. Your business will grow and you may take on more employees to share the workload. If you feel as though your building is no longer capable of containing your expanding business, this is a good indication that you should be looking for a new location . A larger space may be more suitable for your needs and may ease any anxiety you begin to feel when you begin to feel claustrophobic in your current headquarters.
Securing an Advantageous Location
Growth and expansion are not the only reasons you may want to undergo corporate relocation; even if your business stays the same in size, you may stumble upon an area that is simply more suitable for your company. If you are so in love with the beach that you decided to open up a beach shop in a region where not many people spend time at the beach, you may quickly realize that you would do better in a different region. It is always a good idea to move towards your target demographic.
Saving Money
Even if you are not growing or expanding and you already have a decent location, a good deal is a good deal. A large part of owning a business is cutting down on expenses and increasing profits, so never ignore an opportunity to save. If you find a similar space for a better price, this can warrant a corporate relocation.

Whether you are moving your family to a new house or undergoing corporate relocation in New York City, the moving process can be hectic and overwhelming. Fortunately there are a few office moving tips that can keep the procedure as stress free as possible. Watch this video clip for tips on packing your office supplies.
No matter where you are moving or how far you are going, you should always begin the packing process well in advance. You may have a range of different types of office supplies, so try to pack them in an organized fashion; do what you can to keep like items together, because they will typically end up in the same place when you are unpacking. You should also label the outside of the box with its destination, and attach a list of contents so that you can easily locate what you need without having to rummage through each box.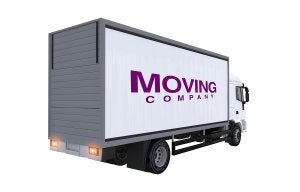 When you are getting ready for a corporate relocation, you should be sure to hire commercial movers that are able to provide you with the best services. As you are choosing a corporate moving company, there are several factors that you should keep in mind. For example, it is important to choose an office moving company that is fully licensed and insured. Additionally, you may want to check out reviews and ratings from other businesses who have worked with your commercial movers. You can also explore the company's history with the Better Business Bureau to see if they have good reviews. Finally, you can ask your company for a written estimate for your corporate relocation project. Once you have received your estimate, you will be ready to set up your moving project. A corporate moving company with great pricing, services, and reviews in Manhattan will be sure to provide you with the best possible moving services.
Archives
2018
2017
2016
2015
2014