During a corporate relocation, you will have the choice of moving your office furniture or upgrading to brand new furnishings in your new office. A team of movers can help you transport your furniture out of your current office space with ease. Working with moving companies near NYC will take the stress out of your corporate move. If you have decided that you are not going to use your furnishings at your new location, you may want to ask your movers about your office liquidation options . Read on for an overview of the steps of office liquidations.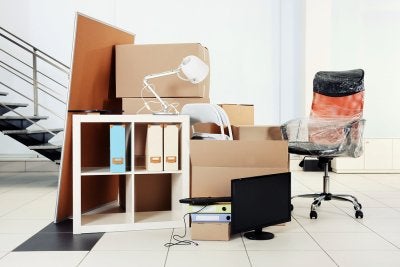 Review your lease.
When you are considering an office liquidation, you will need to start by reviewing the terms of your lease. In the NYC area, many commercial leases require that the facility is completely cleaned out and cleared of all furnishings before the new tenants arrive. If you need to have your old offices completely cleared after your move, you may want to plan out an office liquidation procedure to help you offload your unwanted furniture.
Relocate and move belongings.
Before your movers come to liquidate your unwanted furniture, you will want to make sure that the belongings that you want to keep have been moved to your new location. Since an office liquidation involves the moving out and disposal of all furnishings and items that are in a building, any objects that are left behind will be gone after the procedure has been completed. Once you are finished with your move, you will be ready to start the liquidation process.
Dispose of unwanted furniture.
The final phase of an office liquidation is the disposal of all unwanted furniture. Your movers will arrive as soon as your move has been completed. All furnishings and other items will be placed in garbage compactor trucks for disposal. After your office liquidation is finished, you will be able to rest assured that you have fulfilled the terms of your lease.

A corporate relocation in NYC can be a savvy decision for your business. When you are gearing up for your move, you will need to make sure that your customers are aware of your relocation. In this video, you will receive tips and information about how to spread the word to customers. To raise awareness about your relocation, you will need to determine the precise date of your move. Next, you can send out an email or newsletter to your clients.
With services from a corporate relocation specialist, you will be able to have a smooth and seamless transition into your new office space. Your movers can help you pack and ship your office equipment, and they can also help to clean out your old office space.

When choosing a storage facility for your business , you need to look for the one that specializes in corporate moving and storage. These facilities can offer secure business record retention near New York City, as well as other services that a business or corporation may need in storage. Here are a few essentials to look for in your business record retention and storage facility:
The storage company should have a significant amount of experience. With several years of experience and dedicated employees, you can be sure your business's important documents and storage will be well-handled.
A company that specializes in only corporate relocation and storage. Business record retention, corporation relocations, and more are very different from a personal household's moving and storage needs. You need a company with intimate knowledge and experience of working solely with other businesses.
There should be sufficient security at the facility. The important documents your storage facility is storing should not be easily accessed by anyone but your company. The storage facility should have high-tech security and technology that fully protects your items in storage.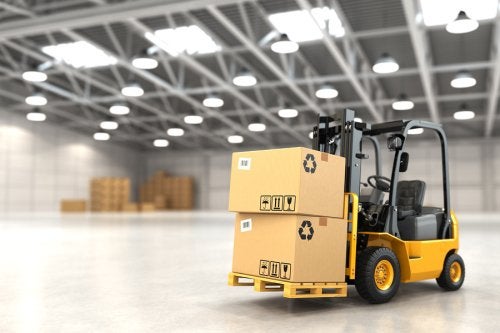 Developing a retention policy may be difficult for some business owners. They may not know what is important to keep and what can be thrown away. Thankfully, there are a few important documents that every business should keep in their retention process near New York City. Continue reading for a list of the important documents you want to keep and make sure are stored safely.
Corporate Documents
Businesses need to keep the official documents that mark them as a legitimate business. These documents would include incorporation materials, as well as the corporate rules, constitution, and any other important documents from official meetings.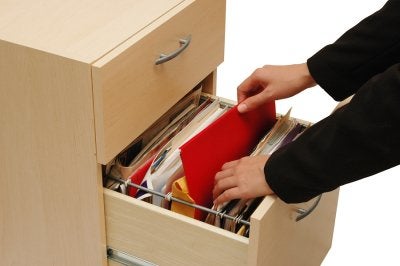 Licenses, Copyrights, Etc.
If your business has licensing or insurances that qualify it for business, then you must retain these files. These documents are essential to your business's function because customers will most likely want to see copies of them. The same goes for any patents or copyrights that protect the business's or employees' inventions or work. By including these documents in the retention process, the business's or employees' rights are better protected.
Tax Records
It is an accepted rule that most tax records should be kept for up to seven years. By retaining these files, your business can be prepared in the event of an audit or claims issues. If you are ever unsure of what to keep or how long to keep it, then ask your tax specialist or record retention service for more information.
Receipts
Keeping receipts is essential for businesses. These receipts—purchase and sold receipts—can help during tax season or in the event of an audit. They can also help if there is ever a disagreement between a business and a vendor about services rendered.
Property Documents
Some property documents may be necessary to keep on a business's property, but others should be safely stored away with a retention service. Any important documents involving mortgages or lease information can be retained with the rest of your business's documents.
Archives
2018
2017
2016
2015
2014