Commercial movers are beneficial for any and all types of relocations. Whether you're moving into a new office, opening up a second location, or consolidating your space and putting furniture and documents into storage, commercial movers in NYC allow your employees to focus on more important tasks and give you peace of mind that your belongings will make it to their final destination on time and in one piece. But unless you've hired commercial movers before, you might have questions about the process. Here are some tips to get you started and help you along.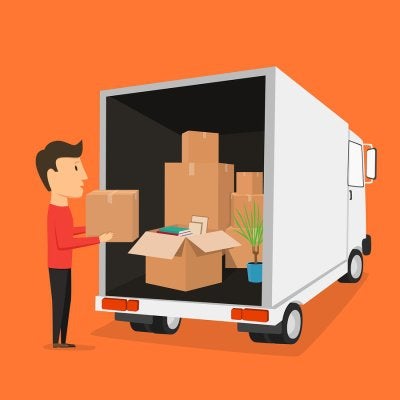 Limit Your Search to Commercial Movers
A quick but important note regarding moving companies: Limit your search to those companies that specialize in office relocations. Corporate moves present unique challenges, so make sure your relocation is handled by moving professionals who know the ins and outs of commercial moves in NYC. Moving companies that offer both residential and commercial services is fine, but a moving company that focuses 100% of its efforts on business clients will better serve your needs.
Get Multiple Moving Quotes
After you've identified a few reputable commercial movers in your area, contact each of them for an estimate. However, don't just go with the company that gives you the lowest estimate automatically. Also take into consideration the reviews each company has and the quality of moving services they promise when comparing multiple quotes, since higher quality movers with a greater satisfaction rate are typically a bit more expensive than the competition. But the extra you'll pay up front for the very best office movers in NYC can save you a lot of money in the long run.
Keep in Touch with the Movers
After you receive a favorable estimate and schedule your move, make sure you keep close contact with the company handling the move in the weeks and days leading up to it. Even just a quick call to confirm your appointment will make sure that everyone is on the same page and any roadblocks or speed bumps are taken care of before they become an issue.

Corporate relocation is a savvy business strategy for many companies. Whether you are considering corporate relocation for your office workers, or are planning on moving your retail space, it is a great idea to hire commercial mover serving NYC. With the help of a company that specializes in corporate relocation services, you can rest assured that your move will be a smooth and seamless transition for your employees. In addition, a company that specializes in office moving can also help you with records retention and other important corporate moving services. To help you get ready for an upcoming move, here is a look at how to plan a corporate relocation.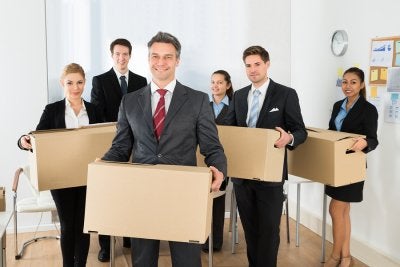 Create a Detailed Checklist
One of the most important strategies of planning a corporate relocation is to create a detailed checklist of all of the steps that you will need to take when you are planning your move. Ideally, this checklist can be created months in advance of your move. By creating a checklist and spreading this information to your employees, you can rest assured that your entire office is on board for your moving procedures.
Hire a Corporate Relocation Company
In order to ensure that your move is completed as smoothly and seamlessly as possible, you may also want to consider hiring a corporate relocation company. Your corporate relocation experts can provide you with a full range of moving services. By hiring a team of moving experts, you can make sure that your schedule is free to continue taking care of your daily business operations.
Notify Clients and Customers
As you are gearing up for a corporate relocation, it is important to make sure that your valued clients and customers remain in the loop. For example, you may want to announce your corporate relocation on social media or through your email server. The more information you provide your clients about your move, the more likely you will be to retain their business after your move has been completed.

Whether you are gearing up for a corporate relocation, or are simply looking to free up additional space in your office, you may want to consider furniture liquidation. With an office furniture liquidation, you can eliminate any office furniture that is old, outdated, or no longer serving an important purpose for your company. There are several tips to keep in mind when you are setting up furniture liquidation for your company.
First, you will need to hire a highly rated furniture liquidation expert in your local area. A company that provides corporate relocation in NYC may also be able to assist you with furniture liquidation services. After you have found a commercial moving company to help you with your liquidation, you will want to create a detailed inventory of the items that you would like to sell. With this inventory in place, you will be ready to start setting up a furniture sale with interested parties and businesses.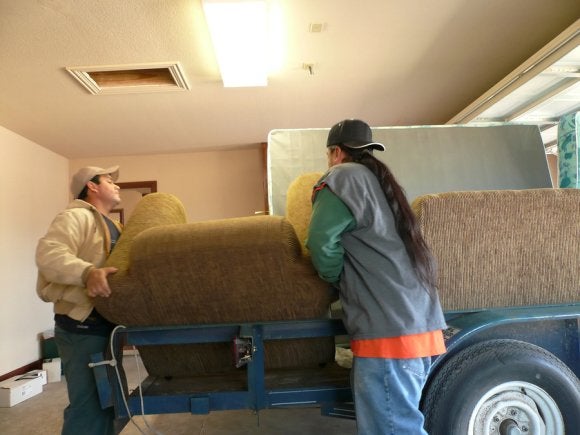 A corporate relocation is a major transition for any business. When you are gearing up for a corporate relocation, you may want to take the time to clear clutter away from your offices and commercial spaces. By organizing your items before your commercial movers arrive, you can help to streamline the commercial moving process. For example, you can start by setting up a packing station with boxes and other materials.
A corporate moving company that offers office moving near NYC will be there to assist you with every step of your move. For more information about how to get organized for your relocation, be sure to check out this short video clip. Corporate relocation providers can also provide you with tips to get ready for a move.
Archives
2018
2017
2016
2015
2014