A corporate relocation in New York City can be a big step for your growing business, but remember that your business wouldn't be at this level without the team that keeps it up and running. You never want to blindside your employees with a move, so keep them posted throughout the relocation process. Ask them what they like and don't like about the current office space so you can make the new space even better, and talk about parking and other changes that might affect their daily commute. Here's more on how to help your employees adjust to a corporate relocation.
Keep Them in the Know
Even if you're staying within the same city, corporate relocation is still a big deal. This type of move is exciting, so share the news with your employees as soon as you decide it's time to pick out a new space. It helps to be as transparent as possible throughout the relocation process. Check in with your team and let them know of any updates as they happen so they know exactly what to expect out of the relocation.
Ask for Opinions
If you really want to show your employees that you care about them and their comfort in the workplace, ask for their opinions during the relocation phase. Find out what your employees liked about the office space you have now so you can carry these elements to your new space, and learn about what they didn't like so you know what to avoid. Workers spend eight hours or more in the office every day, and you have the power to make the workday more pleasant and productive. Ask the staff how they'd like the new space to be set up, what can be done to make them more comfortable, and how you can work together to improve productivity.
Discuss Changes
Change comes with the territory when you move your office, but some changes affect employees more than others. Let them know if there will be paid parking, and work with people whose commute may be affected by the move.

If you have been considering relocation for your business, now may be the time to make your big transition. When you hire a company that specializes in corporate relocation in New York City , you will be able to easily and effectively transplant your business into its new space. By hiring moving services for your relocation, you will be able to focus on keeping your company profitable before, during, and after your move. Let's take a look at some signs that you are ready for that big relocation.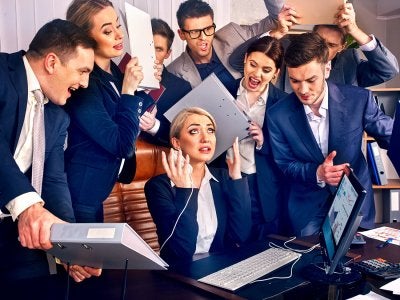 You are struggling to find qualified employees.
Hiring and training a qualified workforce is an essential part of running a business. When you find that it is very difficult to source qualified candidates for your open positions, your problem may lie in your location. Moving to a new city or neighborhood will open up opportunities to draw in new members to your team. After your relocation, you may find that you have no trouble finding and hiring the right workers.
You are having trouble managing your operating costs.
Location can lead to higher operating costs, such as high rent or steep shipping fees. To cut down on your operating costs, think about relocation for your company. As you are seeking a new location for your business, look for a space that offers affordable rent in a good location. Once you have made your move, you are likely to find that your operating costs are more manageable.
You are not reaching your desired demographic.
Whether you own a retail shop, or offer professional services, it is critical to find a location that is appealing to your target demographic. If you have started to notice that you are not drawing in enough customers, this may indicate that you need to relocate your business. A savvy relocation in an up and coming neighborhood could provide your business with the boost that it needs to become highly profitable.

Corporate relocation can be a stressful experience for any business. When you are counting down to the day that your movers arrive, you may find that your to do list is a mile long. Fortunately, your movers in New York City will be there to guide you throughout every step of the relocation process. By hiring a team of professional movers and packers, you can rest assured that you have made all of the proper arrangements, prior to your moving day. To help you avoid penalties or problems during your relocation, here is a look at what not to do during your office move.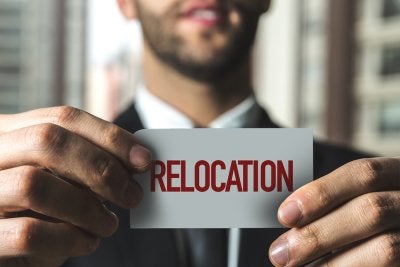 Forget to Label Your Files and Boxes
Whether you have a small company, or you are a member of a large organization, chances are that your office will have dozens of boxes to move. As you are packing up your office, don't forget to clearly label all of your boxes and files. An organized labeling system will help you to easily find your essential items and papers once you are ready to unpack.
Neglect to Inform Your Customers
Your customers will need to receive advance notification of your office move. If you forget to tell your customers in advance of your move, you may find that you have dissatisfied clients who are wondering what has happened to your old office space. At least one month before your big move, take the time to send out an email that notifies your clients of your upcoming relocation.
Decide to Leave Furniture Behind
Many office spaces are leased from property management companies. While moving your office furniture may seem like a hassle, you should never simply abandon your unwanted items in your old space. Leaving furniture behind can result in steep fines during your final walkthrough. Instead, you can ask your movers to assist you with furniture liquidation. Your liquidation will also provide you with funds that can go towards purchasing furnishings for your new office space.

Having a retention policy can help to protect your business from legal troubles. This video discusses the legal reasons for the retention process. In the event that your business is involved with a lawsuit, your important documents can protect you during the litigation process. If your lawyers are unable to produce the necessary documents, you may be in danger of losing your suit. A company that offers business record retention in New York City can help you to keep your papers safe.
If you are in need of secure record storage, contact a company that offers moving and storage services in your area. By outsourcing your record retention to a team of experienced professionals, you will have the peace of mind that comes from knowing that your documents are being kept safe at all times.

If your upcoming relocation is giving you cause to worry, be sure to hire a company that specializes in corporate relocation in New York City. By outsourcing your relocation services, you can free up valuable time and resources to focus on other aspects of your business operations. From packing up your boxes to liquidating your office furniture, a moving and storage company can provide you with every service that you need for your upcoming corporate move.
There are several reasons why it is important to hire professional moving companies for corporate relocation. Your movers will have the tools and equipment needed to safely and efficiently transport your furnishings, office furniture, and equipment to your new space. When you work with your professional moving company, you can also set up a timeline for every step of your move. A team of movers will be there to ensure that you are stress-free, throughout your entire relocation process.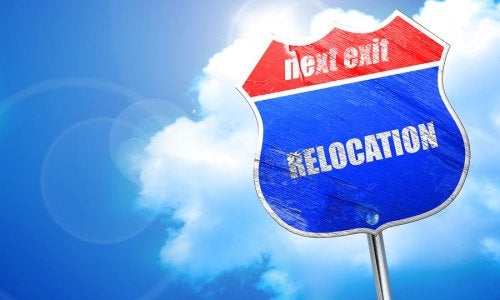 You need to have a safe place to store your records when you run a business, so a retention process in New York City is something you need to think about. At UMC Moving, it's our job to provide quality moving services as well as record retention storage services. You need to keep your records in top shape, but that's not always an easy task to accomplish. That's where UMC Moving comes in. If you're wondering how you can keep your business records safe, continue reading for a look at our record retention storage services.
A storage space is often necessary for your records, but it helps when it's both physical and digital. The O'Neil Record Storage software that we use at UMC Moving is extremely high tech and can track each box as soon as it arrives on site. There will be a history log for each item that comes through, so you can always find out how many times you have accessed your file. Every item is labeled and scanned, with a content description in the database. We handle climate control, online access, and barcode inventory, and we have more than 80 years of experience in the industry.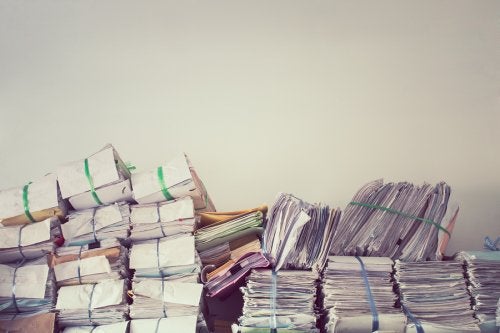 In many cases, a business move in New York City is a sign of success, but even a move for the right reasons can turn out to be stressful. Relocation tends to be easier when you use a moving company that you know and trust, and you should think about the logistics well before you start making moves. It's also a good idea to tell your partners and influencers that you're moving so that they don't direct people to a location you can no longer be found at. Here is a look at a handful of ways to avoid stress when moving your business: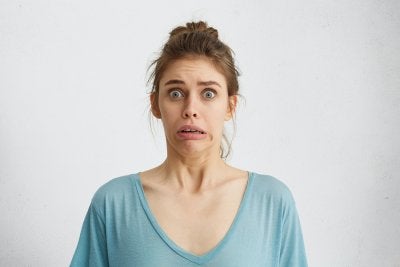 Work with a moving company.
Relocation can be exciting, as it often means that your business is growing and you're moving to a more spacious spot. On the other hand, relocation can be stressful, as well. If you want to cut the stress out when planning your move, consider talking to a professional moving company for assistance. Established moving companies have gone through the experience plenty of times before, so they know what to look out for and how to help you to the best of their abilities.
Create a moving plan.
A business move isn't something that you should try to pull off in the blink of an eye. Instead, it is something that you should plan carefully to ensure that you pull it off. This will give you time to find the right location, give your employees notice, and hire a competent moving service so you can bank on your belongings staying safe. The more time you give yourself to plan the move, the less stress you'll have to deal with when the time comes to get started.
Let people know about the move.
In addition to letting your employees know that you're planning on relocation, you'll need to alert the other entities that you interact with. This could mean anything from the Better Business Bureau to your local post office. It's important that people know you're planning a move so you can keep business operating as usual.

Change isn't inherently good or bad, but it's a necessary part of life. If it seems like your workers aren't keen to the changes you have in mind, it's important to get them caught up to speed. Making a move in New York City can be a great business venture, but you must think about your employees, as well. You should be available to answer any questions they have, put enough thought into the moving process, and let everyone know when there's about to be a change. Read ahead for some more advice about getting your staff on-board with change.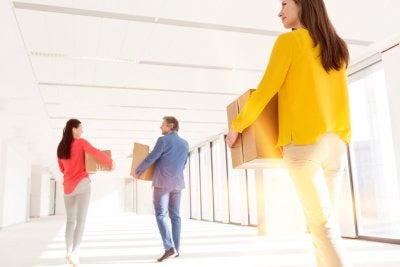 Always Be Open
It's easier for some to accept change than others, which is why it's your responsibility to talk to your staff about your upcoming relocation. You need to be available to answer any questions that your employees may have. Don't attempt to hide any of the details about the move, and be as transparent as you can when dealing with your workers. The more information you offer, the easier it will be for employees to understand and become comfortable with the change.
Move Efficiently
Not every move is easy, but there are steps you can take to make yours as painless as possible. You can start by looking at your moving company options. If your staff knows that you're working with a moving company that has a reputation of success, they may be more on board to accept the changes going on. Do your research, look at different companies' websites, and ask the right questions before you decide.
Offer a Heads Up
Relocation can be a significant change for some people, so it's important that you're upfront and honest with your employees. Don't wait to tell them that you plan on moving the business. The more included your staff is with the moving process, the better they stand to feel about the experience as a whole. Remember that your company operates as a team, and you should let your teammates know in advance when there is a change that might affect them.

Are you in the early stages of planning a corporate relocation in New York City ? If so, then you may have not yet considered your options for packing up your company's furniture, files, office accessories, or equipment. For many businesses, hiring a professional moving service to handle the packing and unpacking process offers several benefits.
One of the biggest advantages of hiring packers for your corporate relocation is having less to do. A company move is a significant undertaking, and leaving the packing to the professionals can remove some of the stress from the process and save you time, as well. Additionally, you won't have to worry about sourcing the right supplies, and you can rely on professional movers to pack bulky or oddly shaped items in a way that minimizes damage. Finally, hiring professional packers for your commercial move can help prevent your staff from injuring themselves while trying to lift or haul heavy items. For these reasons, you should consider taking advantage of professional packing services for your upcoming corporate relocation.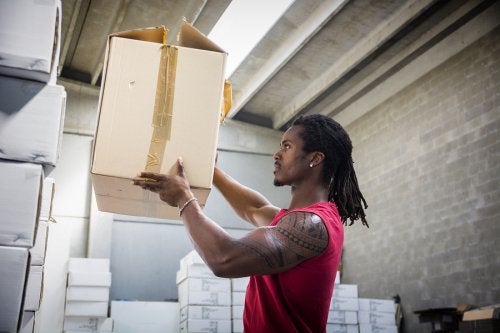 Planning an office move can be a significant task, but taking certain measures can simplify and remove some of the challenges from this process. If you're gearing up for a corporate relocation in New York City but don't know where to begin, then consider this step-by-step guide: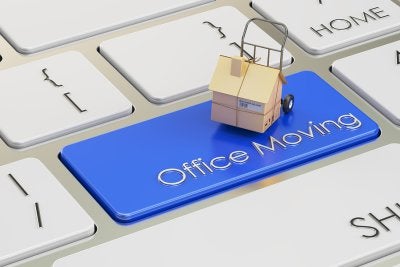 Step #1: Develop a Timeline
A sure way to make the process of moving office more difficult and stressful is to put off too many essential steps until it's time for the relocation. For this reason, you should develop a timeline that prevents you from leaving too much planning and work until the end of the moving process. Determine what needs to be done and by when, and then make every effort to stick to the deadlines that you establish. Even small office moves can require months to organize, so it's best to begin the planning process as early as possible.
Step #2: Form a Team
Now that you know what needs to be accomplished, proceed with selecting members of your staff who will assist you throughout the corporate relocation process. If you have a very small office, then a team of two or three may suffice. For larger undertakings, you may benefit from choosing one individual from each department, who will communicate with and delegate tasks to the staff members in their respective areas. Additionally, consider working with a company that specializes in office relocation. Hiring corporate movers can make it easier to sort out logistics, protect your staff from injury, and get your new office up and running as soon as possible.
Step #3: Schedule Team Meetings
During the moving process, staying in communication with the members of your moving team is essential. For this reason, you should consider scheduling regular meetings in which progress for each department is covered, and any challenges are addressed. Having frequent meetings can also be key for keeping your team informed and motivated throughout the course of your office move.
Archives
2018
2017
2016
2015
2014