Corporate relocation can be a highly stressful experience for any business owner. To ease your stress and ensure that your commercial moving project goes off without a hitch, you should be sure to work with U.M.C. Moving Co. for help with your next move. There are many great advantages to working with our commercial movers. Before your move date, our experts will work with you to create a detailed plan and outline of every step of your move. When you are preparing for your move, we can also provide you with packing services and file retention. Since our corporate moving company is fully licensed and insured, you will have total peace of mind when we are moving and transporting your boxes, electronic items, and furniture. Whether you are seeking a full service moving experience, or partial help with packing and transport, our commercial movers serving NYC will be there to assist you.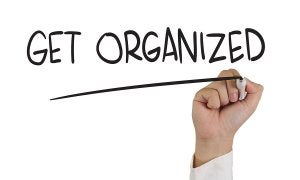 There are many great reasons why businesses choose corporate relocation. Whether rent is becoming too pricey in your current area, or you are simply seeking a new customer base, corporate relocation can help boost the profitability and success of your business. To ensure that your business remains successful before and during the commercial moving process, it is a good idea to take steps to remain organized throughout the move. A company offering commercial moving in NYC can provide you with file retention and other services that will provide you with a seamless transition between office spaces. Read on for some more ideas for staying organized during a corporate move.
Plan Around Your Business Hours
When you are preparing for a business move , you can help every member of your company stay organized by scheduling the move around your hours of operation. A daytime move can put a major halt to your daily business operations. With the moving and packing services that are offered by a corporate moving company, your after-hours move can create a seamless transition.
Notify Your Customers
Notifying your customers about your move is an important step of staying organized. Moving your physical location without providing your customers with proper warning can result in confusion and a temporary drop in business. To spread the news about your move, you may want to mail out fliers or post cards. Additionally, social media sites can also be used to share information about your move.
Pack Carefully
With the packing services of a corporate relocation company, you will be able to make sure that all of your items are in place for you to use once you have arrived at your new location. For example, any forms or paperwork that you require during your daily business operations should be packed so that they are readily accessible before, during, and after your move. Careful planning and consideration will ensure that your move is a total success.

Record retention is an essential step of every corporate relocation. When you are packing up your office for a commercial move, you should be sure to carefully file and process all of your records, bills, and other information. If you leave your important documents disorganized when you place them in a box, you will create additional hassle and stress during your unpacking. For the ultimate file retention, you can place file folders directly in your moving boxes. In addition, if you are in need of assistance with record retention, you can work with a highly rated company offering corporate relocation in NYC . For more tips on how to file important documents before you pack, check out this video from expertvillage.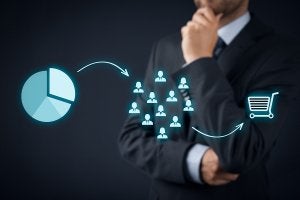 Corporate relocation is a savvy choice for business owners who are looking to attract a new client base. With services from a corporate moving company, you will be able to create a smooth and seamless transition to your new space. From office furniture installation to document storage and more, your commercial movers will offer all of the services you need to get your business up and running after your move. After your corporate relocation in NYC, you will need to take steps to get clients in the door at your new location. Here is a look at some handy tips for attracting new clients after a move.
Provide Clear Communication About Your Move
When you are planning on moving your business , it is important to communicate with current and potential future customers about the dates and details of your move. For example, you may want to post information about your new location on your website or other social media outlets. Providing information about your move will encourage your customers to follow you to your new space.
Make Sure That Your Information Is Current
Since many customers find businesses through online sources, it is highly important to make sure that your address and other contact information is current on your website and social media. By updating this information as soon as your move is completed, you will be able to make sure that your clients are able to easily find you in your brand new space. Location based advertising can also draw clients to your new location.
Host a Grand Opening Party
Once you have settled in to your new business space, you may want to attract your new customer base by hosting a grand opening party. During your grand opening party, you can provide samples or information about your products and services. A grand opening reception is a great way to make a terrific first impression on customers in your brand new neighborhood.
Archives
2018
2017
2016
2015
2014