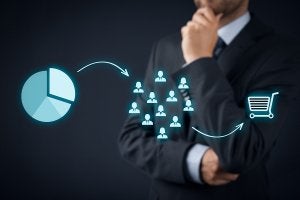 Corporate relocation is a savvy choice for business owners who are looking to attract a new client base. With services from a corporate moving company, you will be able to create a smooth and seamless transition to your new space. From office furniture installation to document storage and more, your commercial movers will offer all of the services you need to get your business up and running after your move. After your corporate relocation in NYC, you will need to take steps to get clients in the door at your new location. Here is a look at some handy tips for attracting new clients after a move.
Provide Clear Communication About Your Move
When you are planning on moving your business, it is important to communicate with current and potential future customers about the dates and details of your move. For example, you may want to post information about your new location on your website or other social media outlets. Providing information about your move will encourage your customers to follow you to your new space.
Make Sure That Your Information Is Current
Since many customers find businesses through online sources, it is highly important to make sure that your address and other contact information is current on your website and social media. By updating this information as soon as your move is completed, you will be able to make sure that your clients are able to easily find you in your brand new space. Location based advertising can also draw clients to your new location.
Host a Grand Opening Party
Once you have settled in to your new business space, you may want to attract your new customer base by hosting a grand opening party. During your grand opening party, you can provide samples or information about your products and services. A grand opening reception is a great way to make a terrific first impression on customers in your brand new neighborhood.