Moving your business can be a stressful endeavor. Here are some questions to ask yourself to help you determine if your business can benefit from corporate relocation services. If you need assistance, contact an experienced commercial moving company that specializes in office moving, record retention, archive destruction, and industrial and corporate relocation in NYC.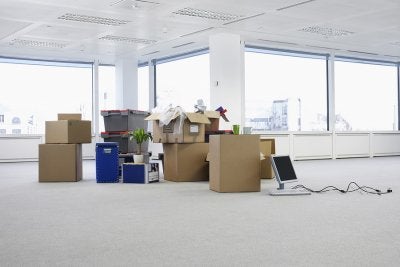 What Do You Plan to Move?
A corporate relocation project can be a rather involved thing. If you only need to move a few boxes, or one room full of furniture, you're better off opting for the easier, traditional route—that is, rent a moving truck and do the job yourself, or hire a standard moving company to do it for you. If your entire business or company is moving to a new location, or if you're planning to reconfigure your large office space drastically, you should go with a mover who offers corporate relocation services. Since these types of moves can be challenging and extremely frustrating, let a professional deal with it.
What Is the Scope of Your Project?
Before you can consider corporate relocation as a viable option, you have to be realistic about the scope of your project. If you own a small business with a few employees, it may be more cost-effective to do the moving work yourself.
What Is Your Moving Budget?
There are many things to think of when planning a corporate relocation project, of which cost is one of the most important. Here are some of the factors that can affect the cost of your move: how involved the project is, what needs to be moved, what needs to be liquidated or destroyed, the distance between your current space and the new space, and the amount of items that require special handling such as artwork, fragile glasswork, and hazardous materials. You may also need to store some items during or after your move, so be sure to factor that concern in as well.

If you own a number of books and are moving home, you may wish to hire a company which provides library relocation near NYC . Meanwhile, there are a few guidelines you should follow when packing your books. Watch this video to discover some useful tips.
The video explains that the most common mistake when packing books is to use a box which is too large. If you pack a large box full of books, the box may be too heavy to lift. It could break under the weight. You could also hurt your back attempting to lift it. Use smaller boxes to keep the weight manageable. The video also suggests sorting your books by size, to make it easier to fit them neatly into the boxes. Try stacking the books upright, with the pages facing the sides of the box. Finally, use paper to fill the top of the box and seal it securely, using packing tape.

If you are planning to move your home or office, one of the first tasks you will need to undertake is selecting and purchasing appropriate moving supplies. A commercial moving company in NYC can offer advice on the best boxes to suit your specific needs. There are a few simple guidelines which you can follow to ensure that you have the correct packing boxes for your move. Packing boxes come in several different sizes. It is important to make sure you use the right size box for the goods you are packing. In addition, there are a number of specialized packing boxes available, which you can use to pack fragile or awkwardly shaped items. You can purchase these boxes from a moving company, or obtain them secondhand. Furniture stores and offices can be good sources of moving boxes. However, if you do choose to use secondhand boxes, make sure they are still in good condition and will not break during your move.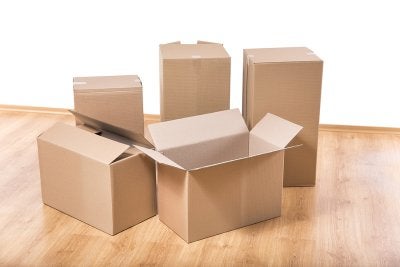 Different Box Sizes
If you are moving, you will need a range of good quality moving boxes , in several different sizes. Use smaller boxes to pack heavier items, such as books. You can also pack videos, small metal tools, and small pieces of kitchen equipment. If you try to fill a large box with heavy items, it may break. You could also injure your back attempting to lift an overly heavy box. Medium-sized boxes can be used for slightly larger kitchen appliances, toiletries, bathroom supplies, clothing, and children's toys. Use large boxes to pack bulky but light items, such as quilts, pillows, comforters, tablecloths, and drapes.
Specialty Boxes
There are a number of boxes available which are designed for packing specific categories of items. The wardrobe box contains a metal rail, to hang clothes. File boxes are the ideal way to transport home and office files. Dish boxes provide extra protection for fragile kitchenware.

When a business changes premises, it is not always convenient to transport the original office furnishings to the new location. The company may decide to sublet furnished office space. Alternatively, the management may wish to purchase new furniture and fittings for the new office space. Here at U.M.C. Moving Co., we can handle your furniture liquidation in NYC . If you are moving office and need to dispose of your furnishings, we can help. We can arrange for garbage disposal services to pick up the furniture, if necessary. If you wish to donate the furniture instead, we can also attempt to find a suitable recipient.
If you simply leave the furniture behind, your company may be in contravention of your lease agreement at the original site. Building owners and management companies often stipulate that premises must be left clear of furniture, in a "broom swept" condition. We can help you to comply with requirements by liquidating your furniture in a prompt and professional manner.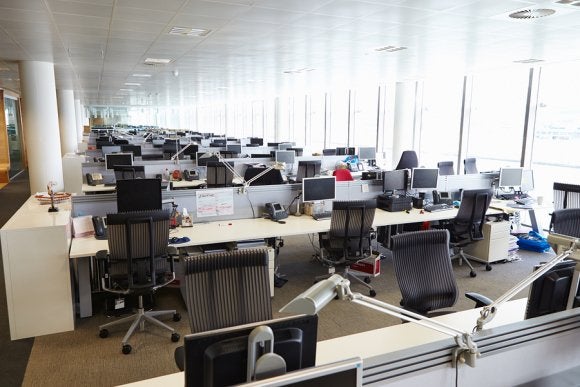 Archives
2018
2017
2016
2015
2014