Whether you are a homeowner making a move across town or a business owner using commercial movers to change locations, you need to know how to load a moving truck properly so that your move goes smoothly. If you don't load your truck up the right way, you could end up breaking items during your move or making life very difficult on your commercial movers serving NYC . Here are the steps you should take to make the most of your move.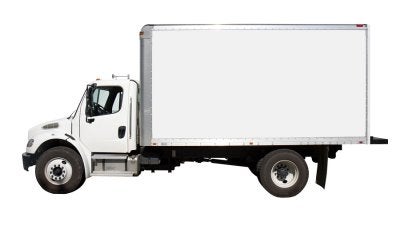 Step 1: Buy the supplies you will need for your move.
Before you put a single item into a moving box to prepare for your move, you need to make sure you have all of the right supplies. From sturdy packing boxes and bubble wrap to labels and tape, you will need quite a few things in order to begin a home or office relocation. The key to a successful move is using quality packing supplies that will protect all of your belongings.
Step 2: Prepare your belongings to be moved.
Once you have all of the packing supplies you need, you can begin to prepare your items for your move. Start placing items that you are moving into boxes, but don't overfill any of them. Your commercial movers will have a difficult time moving items safely if you provide them with very heavy boxes. As you fill boxes, label them clearly so that your movers will know where to put things once they arrive at your new home or business. It will make the move go much quicker once you have arrived at your destination.
Step 3: Load your items into your moving truck systematically.
When you are loading your truck, you want to begin placing items near the front of the truck and stack them to the ceiling. If there is anything that is particularly fragile, you should tie it down or keep it lower to the ground, just in case it happens to move around during your move. Get everything into the truck as tight as possible and you will significantly reduce the risk of damage.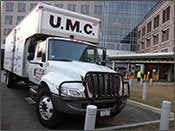 Moving and installing furniture is one of the biggest hassles of the commercial moving process. Fortunately, there are some corporate moving companies in NYC that will liquidate your old furniture and provide timely office furniture installation services. For tips that will help you choose and install new office furniture, read this article.
Consider the Culture of the Company
Furniture has a profound effect on the atmosphere of an office. Modern, comfortable furniture will boost the morale at the office, while boring or cheap furniture may have the opposite effect. If being seated for long periods of time is the norm in the office, it's important to have comfortable seating. If the company encourages openness and sharing of ideas, invest in furniture that allows for collaboration—conference tables, large desks, and seats with wheels. You may not need a desk and chair for every employee if collaboration is the norm at the office. With that said, every company should offer the option of private rooms that allow employees to focus.
Storage
Finding office furniture that meets your storage needs can be a huge challenge, especially if you have a lot of records to fit in a small office. One possibility is to take some of the records to a record retention storage facility. When you store your records with a record retention service, every box—and the contents—is tracked so that nothing is lost. For some companies, this would free up a great deal of space, which can save money and increase the company's organization and efficiency.
Arranging the Furniture
Of course, it's not just the type of furniture that you purchase, but the way it is arranged that has an effect on how it is used. Many pieces of furniture offer multiple functionalities, which gives you the freedom to arrange and re-arrange depending on your current needs. If you are working with a cramped space, arrange the furniture so that your office feels and looks larger.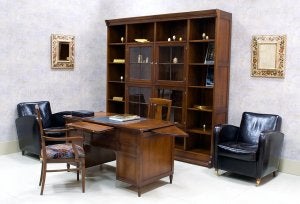 Moving all of your furniture from one location to the next is not only a time-consuming process, but it may also result in a furniture mismatch—in other words, the old furniture may not be a good fit for the new office. Fortunately, there are commercial moving companies that offer office furniture liquidation in NYC for a great value. Before you call the commercial movers, read this article to learn more about how furniture liquidation works.
First, call the commercial movers and ask about a time frame for furniture liquidation. Many companies assume that liquidation is a quick process, but allowing more time for it can ensure a better value for your furniture. Second, leave the inventory to the professional liquidators. Some businesses go to extensive pains to inventory their furniture for the liquidators, but the liquidation company will still want to do their own inventory and evaluation. Lastly, hire commercial movers rather than a specialty company. The movers will not only liquidate unwanted furniture, but also move furniture or records that you are keeping to your new office.

Moving and packing for an office relocation requires weeks—sometimes months—of planning and execution. Fortunately, commercial movers in NYC can help you with every step of the corporate relocation process, including record retention, furniture liquidation, and computer relocation. For more tips on moving and packing, watch this video clip.
When packing, it's important to use empty space. For example, if you have a storage container that you're moving to the new office, fill it with files or records. When packing fragile items, roll them up in newspaper or commercial packing supplies to protect them during the move. Place light items, rather than heavy items, on top of each box to prevent crushing.
Archives
2018
2017
2016
2015
2014