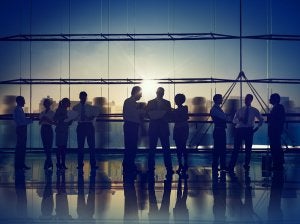 Corporate relocation is an undertaking that requires planning and patience. With help from reputable commercial movers in NYC, corporate relocation is easier and less stressful. If you have questions about office relocation and how a corporate moving company can help with the moving process, continue reading to get the answers you need.
How Does Company Growth Factor Into Corporate Relocation?
We recommend that companies ask themselves if there is room to grow at the new location. You have other options besides upgrading to a commercial space that is slightly larger than what you need. One option is to negotiate a shorter lease. While many landlords prefer a lease term of three to five years, some will be willing to sign a shorter one. Another possibility is to add language to the lease that permits you to negotiate on an adjacent property if it becomes vacant.
Will My Employees Like the New Location?
There's no way to know for certain that your employees will thrive at the new location, but there are many ways to gauge the answer to this question. First, talk to all of your key employees about whether the new space is convenient for them. A long and expensive commute may cause your employees to look for a job elsewhere.
Is the New Location Convenient for Clients?
Corporate relocation may be convenient for your employees, but that doesn't mean it will be convenient for clients. Any time that you move your company, it is likely that you will lose some clients and gain others. Moving from an urban location to a less expensive location in the suburbs may make it harder for clients to come to the office. Urban locations tend to be more centrally located and better served by transportation options, making it easier for clients to visit.
Decorating the New Space
You want to spend enough money to decorate the new corporate location that it looks like your company cares about appearances and is in good financial health. If you spend too much or too little, it can send the wrong message.