As your company grows, you may find that your corporate offices are no longer in the right location for the needs of your business. To make sure that your physical location is suited to your company's needs, you may want to consider a corporate relocation. Your corporate relocation specialist in New York City will be able to assist you with every step of your upcoming relocation project. If you are wondering where to place your new office, here are three factors to consider when you are picking a new location for your business.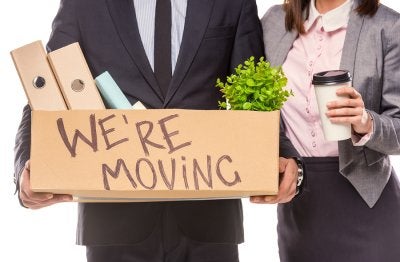 Company Culture
When you are selecting a new location for your business, you may want to start the process by considering the culture and personality of your company. If you are running a high profile company that has a very formal culture, you should find a business location that suits this working style. A more casual office environment may fit in best in a laid back location, such as a shopping district with plenty of foot traffic.
Customer Demographics
As you are looking for a site to place your new offices, it is also important to consider the demographics of your typical client base. In the event that you move your offices to a location that is inconvenient or unappealing to most of your customers, you may eventually end up losing business. The right location will be centrally located and easy for your target demographic to find.
Surrounding Goods and Services
To ensure that your employees and your customers are pleased with your relocation, it is also a good idea to consider the goods and services that will surround your new offices. Your employees may appreciate being able to head to local restaurants during their lunch breaks, so it is a great idea to place your new office in a prime retail area that is filled with shops and restaurants. Being located near to other companies that offer similar types of services may provide some friendly competition that will help your business.

Corporate relocation can be an important strategy for increasing your customer base and improving the productivity of your business. Before you accomplish a corporate relocation in NYC , however, you will need to make sure that your customers are properly informed about your big move. A company that offers relocation services in New York City will be able to help you fine tune the details of your corporate move. To ensure that your customers do not get lost along the way, here are some tips that will help them find your new location.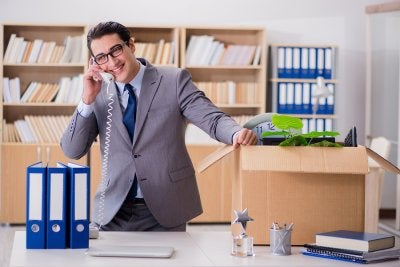 Post Physical Signs
In the weeks or months leading up to your company's move, it is a smart strategy to post physical signs at your current location that provide your customers with details about your new location. These signs should clearly state the date of your move, as well as your new address. When a customer comes in for their regular services, they will take note of the signs and remember that you will be moving in the near future.
Update Your Business Address
After a relocation, your customers may get confused if your business cards, website, and other corporate materials still state your old address. To avoid confusion, you should update your business address as soon as it is appropriate. If a new customer finds your company online, having an updated address will help them navigate to your new location. On your website, you should make sure to clearly state that your address has recently changed.
Send Out An Email
If you have an email list that you use to contact your customers with promotions and special sales, you may want to use this resource to inform them about your new location. A mass email will allow you to touch base with current and past customers. If you will be offering any special promotions to celebrate your relocation, you can use this email to inform your customers about the deals that they will get when they visit your new offices.

A corporate relocation in New York City will provide you with a fantastic opportunity to create an office space that encourages the productivity of your workers. This video from Entrepreneur takes a tour of an NYC office that has been designed with open communication in mind. The Wonderfactory has created a unique space that combines modern architecture with fun design elements.
If you are planning for an office relocation, be sure to hire a corporate relocation specialist to help you throughout the process. From moving and storage to packing and shipping, your corporate relocation team can provide you with the services that you will need to relocate your business effectively.

It is vital to your company's future to have a records retention policy. If your company is audited or becomes involved in a legal dispute, then a strict retention policy will aid in the proceedings. You are also required by law to maintain important documents in New York City, such as employee and payroll records. Read on for a closer look at why your company should have a record retention policy .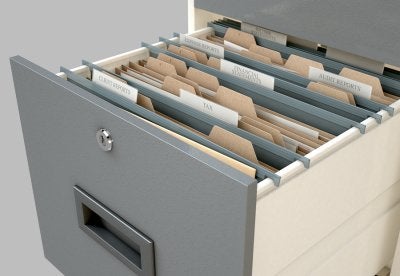 Tax Audits
Your company or store may have annual audits conducted within the company, so it is important to have a solid retention policy in place. However, you may also need your records for a tax audit by the Internal Revenue Service, or IRS. It is customary to retain tax records and employee information for at least three years. Speak with your commercial accountant to determine the information you must store and for how long. Keep a record of each file's end date, so you can remove it from the record storage and free up room for other important documents.
Legal Issues
If there is a possibility of future legal disputes, then you have a legal duty to preserve your company records. If you do not anticipate any future legal issues, then it is still wise to implement a records retention policy. Your company or organization should always appear organized and compliant. You will not be subject to legal scrutiny if your company follows a strict records retention policy that is compliant with all tax and governmental regulations.
Government Rules
There are certain rules put in place by the government that demand all companies retain certain records for a specified period. These records often concern your employee information, payroll records, job-related injuries, and demographic information. Keeping these records will keep you compliant in the event of an audit or legal dispute. These records may also be requested by your employees at a future date. You can keep these records organized and safe by implementing a professional document retention policy.
Archives
2018
2017
2016
2015
2014