Planning an office move can be a significant task, but taking certain measures can simplify and remove some of the challenges from this process. If you're gearing up for a corporate relocation in New York City but don't know where to begin, then consider this step-by-step guide: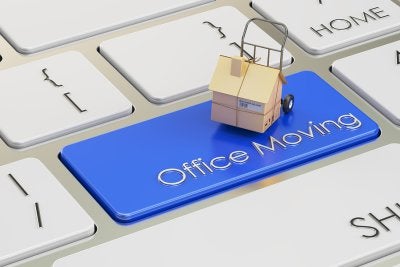 Step #1: Develop a Timeline
A sure way to make the process of moving office more difficult and stressful is to put off too many essential steps until it's time for the relocation. For this reason, you should develop a timeline that prevents you from leaving too much planning and work until the end of the moving process. Determine what needs to be done and by when, and then make every effort to stick to the deadlines that you establish. Even small office moves can require months to organize, so it's best to begin the planning process as early as possible.
Step #2: Form a Team
Now that you know what needs to be accomplished, proceed with selecting members of your staff who will assist you throughout the corporate relocation process. If you have a very small office, then a team of two or three may suffice. For larger undertakings, you may benefit from choosing one individual from each department, who will communicate with and delegate tasks to the staff members in their respective areas. Additionally, consider working with a company that specializes in office relocation. Hiring corporate movers can make it easier to sort out logistics, protect your staff from injury, and get your new office up and running as soon as possible.
Step #3: Schedule Team Meetings
During the moving process, staying in communication with the members of your moving team is essential. For this reason, you should consider scheduling regular meetings in which progress for each department is covered, and any challenges are addressed. Having frequent meetings can also be key for keeping your team informed and motivated throughout the course of your office move.

With the number of documents that many companies generate every day, it's important to have a retention policy for their management. This is even more important for companies that operate in a heavily regulated industry, such as health care. If you need to develop a record retention policy in New York City , then watch this video for tips on how to go about this process
There are six key steps that businesses should take when developing a record retention policy, beginning with the identification of types of records and media, determination of business needs for records retention periods, and consideration of the creation, distribution, storage, and retrieval of documents. The final steps are to factor in the destruction of documents, document and implement any established policies, and conduct ongoing management of the system.

When it comes to planning a corporate relocation, finding the right team for the job can mean the difference between a timely, stress-free move, and one that is riddled with delays and problems. If you're looking for commercial moving services in New York City , then keep reading to learn what qualities to look for in your movers.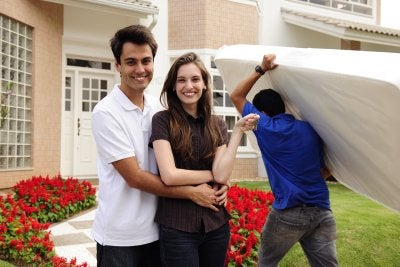 Experience
For any relocation, working with a moving company that is well-established and has a reputation for quality service is important. However, for a corporate move, it's ideal to partner with a company that has a history of providing commercial moving services. Corporate movers will be more familiar with the steps required for moving an office or business and be able to help you navigate the logistics of the process. Furthermore, these professionals can work with you to develop a strategy that will minimize the downtime your company experiences.
References
There are plenty of moving companies that claim to offer commercial moving services but primarily conduct residential moves. To help you differentiate the experts from the pretenders, ask the moving company for several references of the recent moves that they have completed for businesses like yours.
Insurance
A high-quality commercial moving company will be properly insured and willing to deliver the related documents upon request. If the company hesitates to provide you with a Certificate of Insurance, then they may have a history of accidents or minimal experience with commercial moves.
Planning
When hiring a commercial mover, you want to work with a company who will provide you with not only an estimate of the move's cost but a game plan, as well. An excellent mover will work with you to develop a moving schedule that suits your timeline and promotes a successful, streamlined relocation. The moving plan should incorporate factors like the number of trucks needed, what equipment will be required, the moving team's size, and the projected length of the process.

Throughout the course of every fiscal year, your company will create many different types of important documents that are critical to your business operations. Rather than simply filing your critical papers away for later use, you may want to consider setting up business record retention in New York City . A company that offers record retention services in NYC will have the facilities and knowledge needed to make sure that your paperwork is being stored safely and securely.
One of the biggest advantages of record retention is that this type of service will protect your paper documents against water damage, fire damage, and other unexpected disasters. When you place your documents into storage, they will be housed in a secure facility that has been designed specifically to protect your paper documents from getting harmed. Along with protecting your paper documents from physical damage, a record retention service will also make sure that their secure information is kept safe.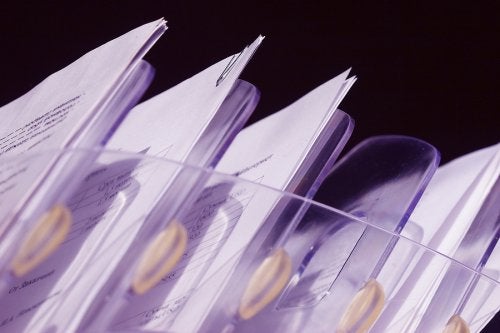 Archives
2018
2017
2016
2015
2014