Corporate relocation can be a stressful experience for any business. When you are counting down to the day that your movers arrive, you may find that your to do list is a mile long. Fortunately, your movers in New York City will be there to guide you throughout every step of the relocation process. By hiring a team of professional movers and packers, you can rest assured that you have made all of the proper arrangements, prior to your moving day. To help you avoid penalties or problems during your relocation, here is a look at what not to do during your office move.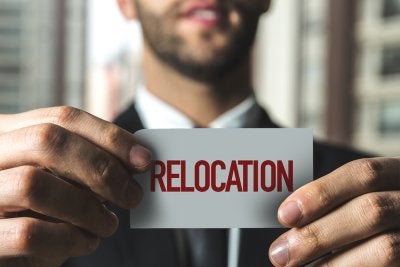 Forget to Label Your Files and Boxes
Whether you have a small company, or you are a member of a large organization, chances are that your office will have dozens of boxes to move. As you are packing up your office, don't forget to clearly label all of your boxes and files. An organized labeling system will help you to easily find your essential items and papers once you are ready to unpack.
Neglect to Inform Your Customers
Your customers will need to receive advance notification of your office move. If you forget to tell your customers in advance of your move, you may find that you have dissatisfied clients who are wondering what has happened to your old office space. At least one month before your big move, take the time to send out an email that notifies your clients of your upcoming relocation.
Decide to Leave Furniture Behind
Many office spaces are leased from property management companies. While moving your office furniture may seem like a hassle, you should never simply abandon your unwanted items in your old space. Leaving furniture behind can result in steep fines during your final walkthrough. Instead, you can ask your movers to assist you with furniture liquidation. Your liquidation will also provide you with funds that can go towards purchasing furnishings for your new office space.