A corporate relocation may provide your business with terrific new opportunities and room for expansion. Rather than taking care of the many steps of your corporate relocation on your own, however, you may want to trust some aspects of your move to the professionals. A company that offers moving services in New York City can help you throughout all of the various stages of your commercial move. To highlight the advantages of working with a team of movers, let's review some of the services that you may need during your commercial move.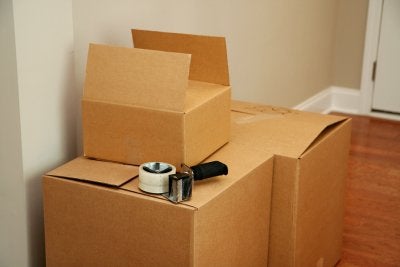 Packing and Unpacking
When you are moving your entire business from one physical location to another, you may be faced with extensive packing and unpacking procedures. You will need to pack up office supplies, files, and a variety of other items. If you were to have your employees do this, you would lose valuable hours of productive work. Fortunately, your moving company can take care of the packing and unpacking on your behalf. By outsourcing your packing procedures to trained movers, you can help to make sure that your employees are able to focus on their work tasks up until the day that you move.
Disconnecting and Transporting Electronic Equipment
From computers and printers to fax machines and more, there are likely many pieces of electronic equipment that your company needs in order to operate on a daily basis. When you disconnect and transport your electronic equipment on your own, you will run the risk of causing damage to delicate wires and chips. Your professional movers can offer safe and reliable electronic transportation services for your corporate move.
Installing Office Furniture
Before your employees get to work at your new location, you will need to make sure that all of your office furniture is properly organized and installed. Your moving company can transport your office furniture to your new building and make sure that the installation process goes smoothly. Once your office furniture has been set up and your electronics are plugged in, your employees can get to work at your exciting new business location in the New York City area.