If your company is starting to outgrow your current workspace, it may be time to start considering corporate relocation in NYC . When you move your offices to a more spacious building in a prime location, you will be able to help your business grow and thrive. A team of movers in New York City will be able to assist you with each phase of planning and executing your corporate relocation. To emphasize the benefits of working with a moving and storage company, here is a look at why hiring professional corporate movers is so important.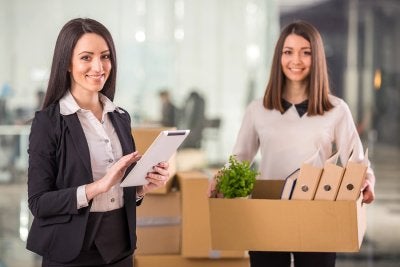 Receive Logistical Assistance
In order to successfully complete a corporate relocation, you will need to carefully plan out the logistics of your move before the big day arrives. Rather than attempting to get every factor in place on your own, you can hire corporate movers to take care of the logistics on your behalf. Your movers will be able to plan out each phase of your corporate relocation, so you can focus on keeping your business up and running during the move.
Avoid Stress and Strain
A typical office contains bulky furniture, file cabinets, and other pieces of heavy equipment. When you are planning on moving into a new building, your corporate relocation specialists will be able to perform the heavy lifting on your behalf. By hiring corporate movers, you can ensure that you and your employees are not put at risk of injury during your relocation.
Prevent Business Downtime
During a corporate relocation, you may find that you have to divert your attention away from your daily business operations. To help prevent downtime during your move, you will want to work closely with a team of professional movers. A team of corporate movers can take care of the essential steps of planning and implementing your move. With the help of your moving team, you can get your business back up and running within hours or days of your physical move.