Tips for Moving in Summer
U.M.C Moving in New York City
Moving Tips for Your Summer Move in New York City
If you're planning to move during the summer, we recommend you plan ahead. New York City is one of the busiest cities in the world. Add in the blistering summer heat, and your move can be a very stressful day. U.M.C Moving has compiled a list of tips and advice to facilitate your move.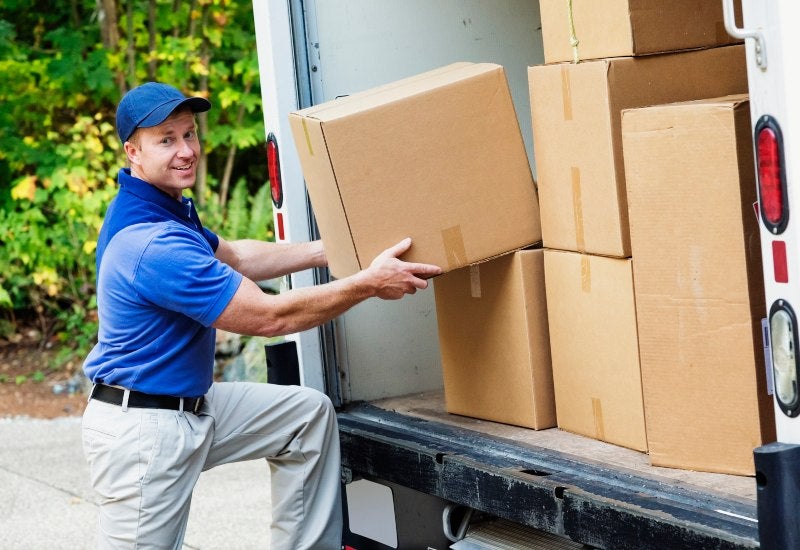 Issues You May Face When Moving in the Summer
A summertime New York City move can be a disaster if it's not coordinated properly. New York is an ever-moving city; the streets are packed with people and cars, which can cause significant turbulence in your moving day plans. It's also humid, leaving you and your belongings feeling sticky. Summer is also the most expensive time to move, as it's the peak moving season.
Hire Movers With New York City Experience
New York City is unlike any other city in the world. An experienced New Jersey suburb mover will not be as effective at moving your belongings as quickly and safely as a seasoned New York City mover. A professional New York mover will know how to park correctly and squeeze furniture through tight spaces without damaging your items.
Strategically Pick Your Moving Dates
Summer is the busiest time to move, so a strategic moving day plan can save you headaches. Ask the building you're leaving and the building you're moving into if they have any other commercial moves scheduled for the day you intend on moving. This eliminates the possibility of moving traffic in the elevators and staircases, giving you one less hassle.
Take Precautions to Beat the Heat
It's no secret that New York experiences extremely humid, sticky, and at times miserable summer weather. Prevent heat stroke by drinking a lot of water. Keeping a cooler nearby with water and cold towels is a good idea. We also recommend turning on the A/C at your destination so you can arrive and unload your belongings comfortably.
Start Your Moving Day Early
The earlier, the better! Early mornings in New York City tend to see less foot and vehicle traffic, giving you space to move your belongings quickly. Mornings are also a little cooler; an early move is a great way to beat the midday heat. Waking up early is tough, but New York City's relentless traffic and humidity are tougher.
Pack Ahead of Time
An excellent way to save a bit of money during the prime moving season is to pack ahead and ensure everything is ready to be moved when the movers arrive. However, if packing an office is not something you have time or want to do, U.M.C Moving offers packing services to facilitate your move.
Rely on U.M.C Moving for Your Commercial Moving Needs
U.M.C Moving has more than 20 years of experience in commercial moving. We are fast, reliable, and trustworthy with your belongings. We pride ourselves on offering a full-service move, and providing friendly customer service. Moving with us saves you money, as we provide competitive prices for high-quality work. Let us show you why New York chooses U.M.C Moving.
Make Your Move Quick & Efficient With U.M.C Moving
U.M.C Moving is New York City's leading commercial moving company, and our experts know all the details included in a hectic move in our busy city. Contact us to speak with one of our relocation experts or request your personalized estimate today!