Getting the Facts About Corporate Relocation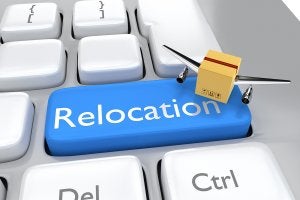 Whether your company is moving into a brand new office or you are expanding into another office location, planning an office relocation in NYC can be overwhelming. You'll need to hire commercial movers who specialize in corporate relocation services, create a record retention plan, and consider office furniture liquidation or office furniture installation. Here are some facts about corporate relocation that will make your office moving process much easier.
Hire a Corporate Moving Company
Planning a move is daunting, and a corporate moving company that specializes in office moving can offer valuable office relocation tips and help. If you begin preparing for your office's relocation far enough in advance, you'll have the time to seek out the most experienced commercial movers in your area. You should look for a corporate moving company that offers a wide variety of corporate relocation services beyond just office moving help. Try to find a company that offers computer relocation services, archive destruction services, and provides help with records and file retention and storage.
Discuss Records Retention, Archive Destruction, and Storage
You and your team should have a comprehensive plan in place to ensure secure record retention during your office relocation. If you need to move files and records into storage while preparing for your office move, your corporate moving company can help you find secure storage. Records storage is also extremely useful if you're moving into a smaller office, or just want to streamline your new office space. An office move is also the perfect time to free up space by investing in secure archive destruction for records and files that you no longer need to keep.
Plan for Furniture Liquidation and Installation
If your new office already has furniture, you should begin the office furniture liquidation process to get rid of unneeded office furniture and enhance your budget for office moving. If you are planning on getting new office furniture or are moving existing furniture to your new location, your corporate moving company can help you with office furniture installation.
Archives
2018
2017
2016
2015
2014