There are a few different signs that might signal you to move your office. If your current location hinders your profits or you can save money by moving, then a smart decision is to begin calling a corporate relocation specialist in New York City . By moving your office, your business can grow, which will help you, your employees, and your customers. Let's take a look at the following, telltale signs that you should move to a new office or store location: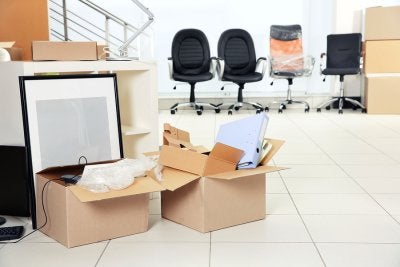 Your business would do better elsewhere.
If your business has been suffering lately, look to your location. Is it in a hard-to-reach location or located in a bad neighborhood? If there are unattractive qualities about your business' current location, then it is crucial to start looking for a new office space. Moving to a new office can open up your customer demographic, find a new stock of employees, and provide better opportunities for your business.
Your location has become too small.
If your business has the opposite problem—it is thriving instead of suffering—and your current location is too small, then you may wish to relocate to a bigger location. Your retail store or business can expand, which will provide more profits and benefits for your employees. Relocating to a bigger store or office will also open up your clientele, further attracting even more customers and possibly giving you the opportunity to open more stores and offices.
You are spending too much money.
Your business may be doing well enough at its current location, but if your rent is becoming too expensive, then call the movers and find a new office space. You will save more money in rent and other expenses, which will result in savings that can be spent on promoting and growing your business. Look for other ways that you can cut costs after your relocation. Your new location may offer better advertisement opportunities, more customers, and fewer expenses overall. These features will make your relocation worth the trouble.